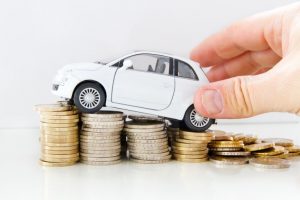 Cars are expensive but, unfortunately, they are one of those things you need to have. Unless you live in a city with stellar public transportation, owning a car means that you'll be able to take of all the necessary things in life, such as jobs, kids, shopping, and the like.
However, just because you do own a car doesn't mean that it needs to rule your bank account. There are plenty of ways that you can trim the costs associated with car ownership, you just need to know where to look.
If you own a car, or two, take a look at these easy ways to make sure that you have some money left over to get some fun out of life, or maybe to take a road trip in that car that you're paying for.
Car Purchases
Saving money from the start is a great way to begin. When it comes time for you to consider a car purchase, determine your budget then decide if you want a new or used car. Both have their advantages and disadvantages.
Purchasing a new car spares you the headaches of breakdowns and repairs, but you'll also find yourself saddled with a monthly loan payment and the high cost of insuring a new car. However, you'll also have the luxury of scheduled maintenance and that new car smell.
Used cars make good sense financially, but you'll need to be sure that the car is in good working condition. Take a mechanic with you on all test drives and ask him or her to look under the hood. Preventing problems is always easier than fixing them.
Fuel
Gasoline is expensive, and it can be an even bigger hit to your wallet if you own an older car or a gas-guzzling truck. Car manufacturers are getting better at producing more fuel-efficient models, but not everyone can afford to buy a new car just to save money on gas.
Luckily, there are some ways to trim your fuel bill. For instance, many grocery store chains offer discounts on gas if you spend a certain dollar amount in the store or are a member of their rewards program. Costco often has great prices on gas and, even if you don't shop there, the cost of the membership can pay for itself in fuel savings.
Additionally, use apps like Gas Guru to scout out the lowest gas prices in your area without driving around and wasting gas to find them.
Insurance
Insurance is required by law so it's one of those expenses that you have to pay, but you should be smart about it, as well. Make sure that you shop around and compare prices before you hand over your credit card number or write a check.
Talk with your insurance agent about bundling products. If you carry your home insurance policy with a certain company they may be able to offer you a discount on your car policy. Also, if you drive an older car consider the coverage carefully. You may be able to drop certain elements of coverage and save a few hundred dollars a year.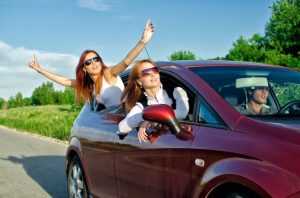 Repairs and Maintenance
One of the largest expenses related to your car is likely to be repairs and maintenance. These bills can run in to the thousands of dollars if you're not careful, so it's wise to be prepared.
If you don't already have a good working relationship with a mechanic it's time to look for one. Get references from friends and ask questions when you meet with them. Determine how much they charge for labor and ask about the cost of parts. Finding used car parts for your make and model can save you a great deal of money in the long run.
Ridesharing
One great way to defray some of the costs of car ownership is to let someone else do the driving from time to time. Ridesharing and carpooling are both great ways to lessen your fuel costs and reduce the mileage added to your car. Plus, you'll be doing your part to keep car emissions low and save the planet.
Also, you can put your car to work for you by registering with a service such as Lyft. You'll essentially use your car as a taxi and provide rides to people in your area for a fee. These services are really taking off and many drivers report earning that cover all of the costs associated with their cars.
Yes, cars are expensive, but there are ways to dramatically reduce your costs. Use some of these tips now and your wallet will thank you later.
Get Your FREE Ebook
DINKS (Dual Income No Kids) Finance focuses on personal finance for couples. While by no means financial experts, we strive to provide readers with new, innovative ways of thinking about finance. Sign up now to get our ebook, "Making Money Tips for Couples" FREE.