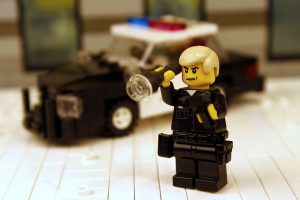 Good morning Dinks.  As you may remember I am a financial planner.  When I first received my designation I was so proud of my accomplishment.  I would tell anyone and everyone who would listen, I wanted to shout it from the roof tops.  But that was in 2007, now seven years later I keep my profession a secret and here's why.
Two nights ago (against my better judgement) I went out for after work drinks with coworkers.  I actually don't like going out after work because I like to come home and relax, plus I usually have a ton of freelance writing work to do and to top it off we are still apartment hunting.  But Tuesday night I went out.
I love being a financial planner…while at work
When you go out after work to  local bar in the business the odds are you or your co-workers will run into someone you know from a previous job.  The safest question to ask when you first meet someone at an after work social gathering is "What do you do?"
Since the market crash I no longer tell people I'm a financial planner because it always sparks an unwanted conversation so now I just tell people that I work in digital marketing for an investment firm – which is true.  Sometimes I tell people that I'm a personal finance blogger – which is also true; it just depends on the crowd.
Everyone wants free advice from a financial planner
When I tell people my profession is a financial planner not only does it always spark a conversation about where I think the markets are headed and what investments I think are the safest bet, it always starts a conversation about personal money habits.  I am not sure why people think I can solve their money issues within five minutes of meeting them, but it happens to me all. the. time!
In May I was catching a flight home after spending an extra long weekend in New York City with my family.  As I was going through customs I told the officer the exact amount of money I spent and the details of all the items I bought;  I also offered to show him the receipts from my purchases.  I guess this extreme money organization was a little bit out of the ordinary because the officer laughed and asked me what I did for a living.  I told him that I was a financial planner and he said "Oh that explains it.  No I don't need to see your receipts."
The subject of money is something we all have in common
As he scanned my passport he continued to make polite conversation with me and asked what he should do with all his money.  Whenever someone asks me that question I don't want to be rude – especially if my ability to get back into the country rests solely in his hands – so I politely say "That really depends on your personal investment style and your spending habits."  Usually that shuts down the conversation, but not with this guy.
He proceeded to tell me that U.S. Customs Officers make over $100,000 a year, it's taxed at a minimum rate and his housing costs are completely paid for by the government while he is stationed up here in Canada.  He is also single and has no one to spend his money on so he's saving it in a bank account and has plans to return home to the U.S. within the next four years.  That's a lot of personal and financial information in under five minutes.
Photo from Flickr
Get Your FREE Ebook
DINKS (Dual Income No Kids) Finance focuses on personal finance for couples. While by no means financial experts, we strive to provide readers with new, innovative ways of thinking about finance. Sign up now to get our ebook, "Making Money Tips for Couples" FREE.