If you're just married, or even if you're just a couple who are head over heels in love, and are looking for a holiday where you can visit lots of different destinations all in one go, cruises are hard to beat. Working hard to pay the bills is tough, and sooner or later you'll need a break (and time for each other), but you need to think about costs too.
That's when cruises come into their own, by giving you plenty of value for money and the chance to really feel as if you've gotten away from it all. Med cruises are an especially popular choice.
Getting more from your cruise
Issues such as food and drink are just about taken care of from the moment you step on board, so you don't have to wander around aimlessly in and out of restaurants comparing prices, offers, etc. (unless you choose to). Then there's the entertainment. Depending on the cruise liner, you can take a dip in the swimming pool, chill out with a movie at the cinema, cut some shapes at the nightclub or even go ice skating, and a lot of this tends to be at no extra cost. Alternatively, you can just sit in your cabin with a good book, but that's not much fun, is it!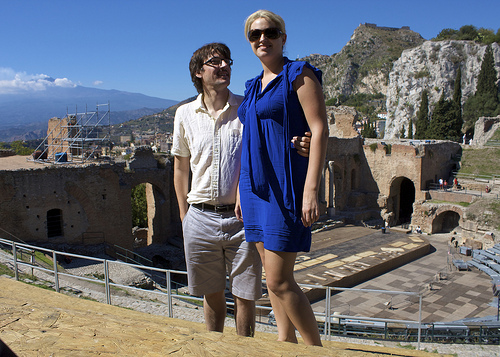 Taking your pick
Mediterranean cruises offer some of the world's most desirable (and highly romantic) destinations. You can choose to sail around islands such as Malta, Sicily and Sardinia as well take offshore excursions to Italian cities such as Rome and Naples. You can voyage to Eastern Mediterranean cities including beautiful Split and historic Dubrovnik in Croatia, or even venture out to that majestic city that straddles Europe and Asia: Istanbul.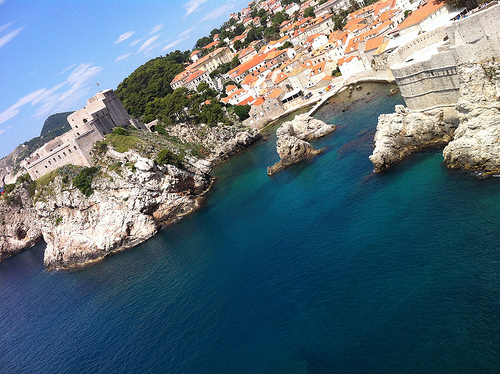 Dining on the Waves
If your cruise ship offers accommodation with a balcony then prepare to ramp up the romance levels. A cruise liner normally has plenty of restaurants on board for couples to exchange adoring glances as the ship navigates the waters. A candlelit dinner for two with either a sea view or a vista of your city of destination is an incredible sight, especially at night. If you wish for a cabin or suite with a balcony (and if the option is available) you should stipulate this at the time of your booking.
Whichever option you go with, book if you book well in advance you stand a better chance of obtaining the best cruise deal and saving substantial cash. A final bonus, which isn't financial but is worth its weight in gold, is that on a cruise ship you can follow the sun, meaning gorgeous weather pretty much throughout your vacation. The only question is, which cruise are you booking?!
Images by russelljsmith and adactio, used under Creative Commons license.
Get Your FREE Ebook
DINKS (Dual Income No Kids) Finance focuses on personal finance for couples. While by no means financial experts, we strive to provide readers with new, innovative ways of thinking about finance. Sign up now to get our ebook, "Making Money Tips for Couples" FREE.