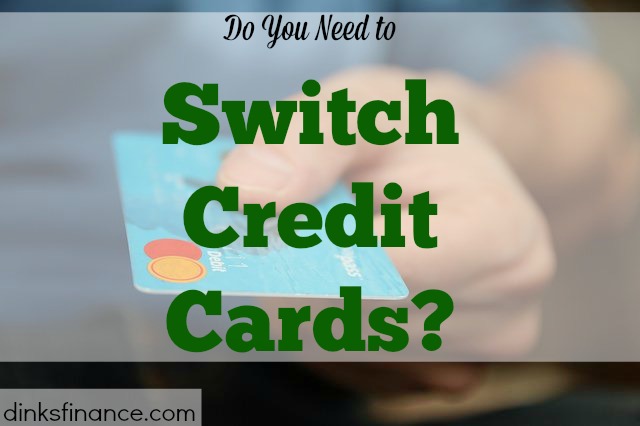 Good morning Dinks.  It's that time of the year again: Spring Fever.  Everywhere, people are cleaning out their homes, getting rid of unwanted items and making positive changes in their lives.  For some people this includes making changes to their finances.  Being financially responsible includes saving money for your goals, living on a budget to spend less than you make and having the most efficient financial products from bank accounts to credit cards.
Take a good look at your financial life.  Are you happy with it?  Maybe you are paying unnecessary fees for your bank account, maybe you aren't getting the lowest rate on your mortgage and other loans or maybe you aren't taking advantage of all the best rewards on your credit cards.  If you aren't sure whether your financial products are the best out there, maybe it's time to compare products and make a change.
According to RateSupermarket,  people "may be surprised to learn that annual fees and unnecessary features could be costing them more than a thousand dollars each year."  That's why it's important to check in on your finances and make sure you have the best credit cards available.
Ask yourself these three questions and find the perfect credit card:
What do I want from my credit card?  The first step in finding the right credit card is to ask yourself: what you want from your credit card?  Credit cards don't usually offer an all-in-one solution.  Very often we have to choose what we want from our credit card whether it be cash back, travel rewards or points for gifts.  Maybe you travel a lot and need extra insurance coverage or additional benefits such as upgrades.  Maybe you charge all your monthly purchases on your credit card and want cash back.  Or maybe you prefer to receive your rewards in the form of gift cards and other merchandise.
What are my options?  Research your credit card options.  The only way to make an informed decision when it comes to your personal finances is to know your options.  Search various bank websites to find the best credit card from each provider.  That's the second step in deciding if you have the best credit card.
How do they compare to each other?  After you have found the best credit cards from each bank the third step is to compare all credit cards with each other.  Comparing credit cards from different providers helps you find the best credit card.  You can also compare your current credit card to the others you found to see how it measures up.  This will help you determine if you want to keep your credit card or if you want to make a switch.
Spring Into Savings and get up to $100
Rate Supermarket knows spring fever can be expensive. They want to help make your life easier by giving away up to $100 in free gift cards with their Spring Into Savings promotion.
Here's what you have to do to win:
Visit Rate Supermarket and apply for one of the featured credit cards.  You can choose between two offers: the first one offers no interest for a year on transferred balances or deposits.  The second offer gives you five per cent cash back on all gas and grocery purchases.
Photo by Public Domain Photos