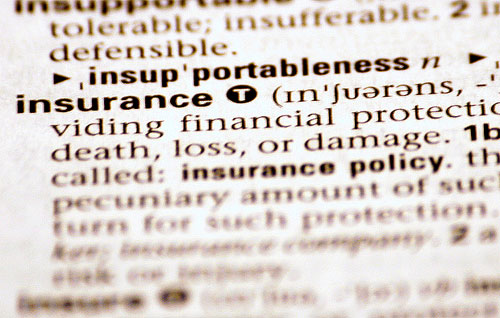 According to the National Funeral Directors Association, the average cost of a basic funeral in the United States today is nearly $7,000. That is a lot of money to come up with unexpectedly and the cost can make a difficult time even tougher to bear. The costs of the cemetery, grave marker and flowers aren't included in that total.
This high cost is why many families are turning to funeral insurance to help cover the expenses of burying their loved ones. As you get older, purchasing funeral insurance begins to make more and more sense. After all, everyone dies sometime and someone will have to pay for it. Before making the decision of what type of funeral insurance to buy, here are some things that you should consider.
How To Get Funeral Insurance
The terms "funeral insurance" and "burial insurance" generally refer to low-value life insurance policies that are marketed to people who intend to leave their families money to cover final expenses related to their funeral and burial. They are typically marketed to seniors by smaller insurance companies, as most large insurance companies focus on higher-value permanent or term life insurance policies. To see what options are available, you can visit APIA for funeral insurance today. Many of these policies are guaranteed-acceptance policies, meaning that you will not have to answer questions about your health or undergo a medical exam to obtain coverage under the policy.
Tips For Choosing The Right Policy
Read the fine print on any life insurance policy you are considering purchasing. It is important to know what the terms of your policy will be after you have purchased it. Some of these insurance policies only pay out a portion of the benefit if the policy holder dies within a certain amount of time after securing the policy, typically within two years of purchasing the policy. That can be a very unpleasant surprise for a family that has already begun planning a funeral.
You will also want to check the financial rating of the life insurance company before you purchase a policy from them. Choose a company that is reputable and known for making fair payout to the beneficiaries of those who have purchased policies from them. In some states, you can name the funeral home director as the beneficiary of the policy so they can carry out the funeral according to your plans. In other states, this is not allowed so you will have to name someone you trust to carry out your wishes with the funds provided by the policy.
——
Photo by Alan Cleaver
Get Your FREE Ebook
DINKS (Dual Income No Kids) Finance focuses on personal finance for couples. While by no means financial experts, we strive to provide readers with new, innovative ways of thinking about finance. Sign up now to get our ebook, "Making Money Tips for Couples" FREE.