[Guest article by T. Williams]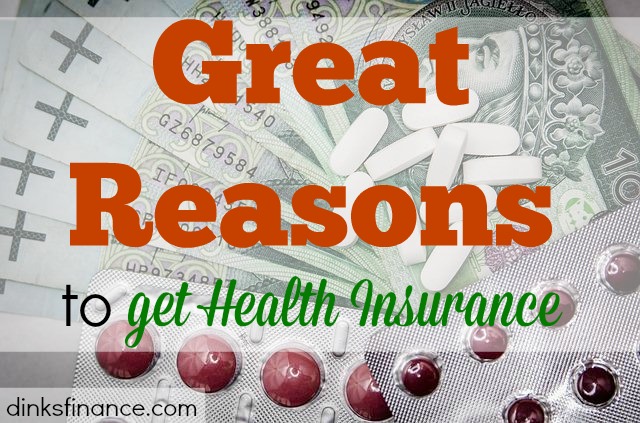 There has been some great news about health insurance in the media lately. As it turns out, more people are eligible to be covered under health insurance than ever before. If you are considering purchasing health insurance, either for the first time or by choosing a new health insurance policy, now is a good time for you to do it.
Here are some great reasons for you to obtain health insurance as soon as you can.
Health Insurance Protects Your Health
One of the biggest benefits of obtaining health insurance is that it protects your health both for today and in the future. People that have health insurance are more likely to see their doctor for regular checkups and preventative care. The cost of vaccines to prevent sickness are generally covered under health insurance and there is a small co-pay to see a doctor when ill, increasing the chances that you will be treated quickly and will recover faster. In difficult cases, the insurance will pay a significant portion of the cost of medical specialists and repeat treatments. People that have health insurance generally have better health results than those who don't.
Health Insurance Protects Your Finances
Getting covered is about taking personal responsibility for your health and financial well-being. The cost of an accident or illness can be catastrophic if you do not have health insurance. The cost of a hospital stay can run in the thousands of dollars for only a few days of treatment. If you do not have health insurance, the entire cost of your hospital stay is your responsibility to repay. Many people without health insurance have had to declare bankruptcy after an unexpected illness or accident that resulted in a long hospital stay. Click here to learn more about private health cover.
Health Insurance Protects Your Family
Having health insurance protects your family in a number of different ways. When you have a family, the last thing you want them worrying about when you are ill is how they are going to pay the hospital bill. You don't want your family to be bankrupted by bills from an accident or an unexpected medical problem. It also helps when starting a family, as health insurance will typically cover prenatal care and costs related to the delivery of the new addition to your family.
There are many benefits to having health insurance that make it a good idea for everyone to have it.
Get Your FREE Ebook
DINKS (Dual Income No Kids) Finance focuses on personal finance for couples. While by no means financial experts, we strive to provide readers with new, innovative ways of thinking about finance. Sign up now to get our ebook, "Making Money Tips for Couples" FREE.