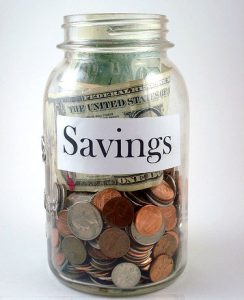 When you're looking for a way to maximize your savings, you may consider opening a money market account.
These savings accounts are attractive for a couple of reasons: they tend to have higher interest rates than a basic savings account and they offer easier access to your funds than certificates of deposit (CD), which require the money to sit untouched for a designated period.
But, before you open a money market account, be sure you review pertinent money market information and do a thorough comparison of your options.
1. Comparing money market rates
Probably the first thing you'll look at is the money market rate. Generally represented as an APY, or annual percentage yield, this number tells you how much interest you'll earn over the course of the year. Interest can be compounded daily or monthly, and that will ultimately affect your earnings, so be sure you include that in your money market comparison.
2. Understanding transaction limitations
The reason money market accounts tend to have higher rates is because they also somewhat restrict your access to your funds. With a traditional savings account, you can deposit, withdraw or transfer money as often as you like. With a CD, you may incur a penalty for accessing money before the date of maturity. With a money market, you're generally allowed between three and six transactions per month. When you're comparing money market information, be sure you know the limits so you don't incur fees or find yourself without the money you need when you need it.
3. Reviewing minimum balance requirements
So, let's say you spot a money market rate that really tops the competition. Look closer because the highest rates tend to be associated with the highest minimum or opening balance requirements. Make your money market comparison count by reviewing the tier of interest rates to match the interest rate with the required balance. The more money you're willing to put into your money market account, the higher the rate and the more interest you could earn.
4. Taking note of fees
Finally, be sure you aren't surprised by any fees. Some accounts may have annual fees or fees you have to pay when your balance falls below a minimum level.
By checking all of this money market information when you're comparing accounts, you can find the one that best suits your needs.
——-
Sponsored content was created and provided by RBS Citizens Financial Group.
Photo by takeasmartstep.com
Get Your FREE Ebook
DINKS (Dual Income No Kids) Finance focuses on personal finance for couples. While by no means financial experts, we strive to provide readers with new, innovative ways of thinking about finance. Sign up now to get our ebook, "Making Money Tips for Couples" FREE.