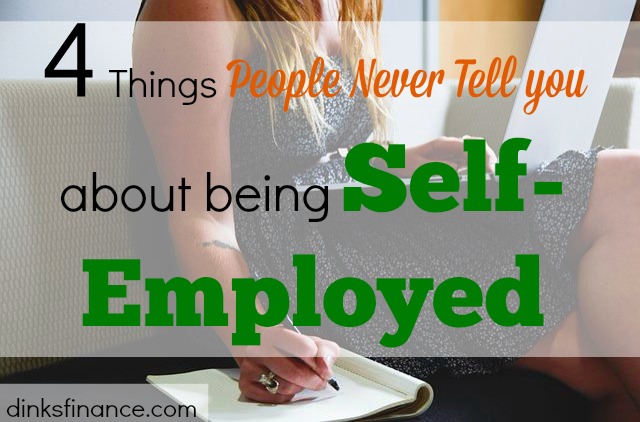 Good morning Dinks.  If you are thinking about going into business for yourself, there are definitely some things that you should consider such as the lifestyle difference between a fixed salary and a not guaranteed  monthly income as well as a 9 to 5 job versus a 24/7 time commitment.
If you think that working for yourself equals days full of fun with a hefty pay check to go with it a la Carrie Bradshaw then maybe being self employed is not for you.  I am sure that many self employed professionals would tell you that if that's what you think being self employed is all about then you have no concept of reality.  I love Sex and the City just as much as the next girl but as a freelance writer I can tell you that Carrie Bradshaw's fabulous life in NYC is just not real life.
4 myths about being self employed
Clients will find you.  This is probably the biggest myth about being self employed.  Just because you have a website doesn't mean that people will find you.  When I am looking for new freelance gigs I spend a few days a month scanning websites and sending out emails applying for jobs. My work may be totally great, but it doesn't matter if no one knows about it.  My best advice to freelancers out there who are looking for work is to think about life before the internet.  Go make friends, attend conferences, make relationships and network to find yourself a job.
You will make money from the first day.  MYTH! Big huge myth. Without the experience to back it up employers will take advantage of your awesome skills.  Whether you are a freelance graphic designer, writer or copy editor, please don't expect to be making the big bucks at the beginning of your freelance career. No body makes $4 per word per article (Like Carrie Bradshaw at Vogue) right out of the gate.
You will have a lot of free time on your hands to hang out with friends.  Absolutely not true.  Working for yourself means that you are working all day, every day and extra on Sundays – because everything else is closed and you can actually get some work done.  Your phone will always be on and your email will always be open because in the freelance world timing is everything; if you get a job offer you may have a limited amount of time to respond and accept the contract, so when you are self employed you always need to be reachable.
It will be a less stressful work environment.  Think about your biggest critic, who is it? It's probably you. So imagine the amount of pressure that can build up when working for self.   When you produce work that represents you and your own brand the pressure is on to always be the best.  The financial stress that comes along with being self employed can also be too much to handle for some people.  Until you build a well established portfolio with a loyal client base you may not know where your next pay check is coming from – and this can be very stressful because whether you have an income or not, the bills keep coming in each month.
Photo by CollegeDegrees365
Get Your FREE Ebook
DINKS (Dual Income No Kids) Finance focuses on personal finance for couples. While by no means financial experts, we strive to provide readers with new, innovative ways of thinking about finance. Sign up now to get our ebook, "Making Money Tips for Couples" FREE.