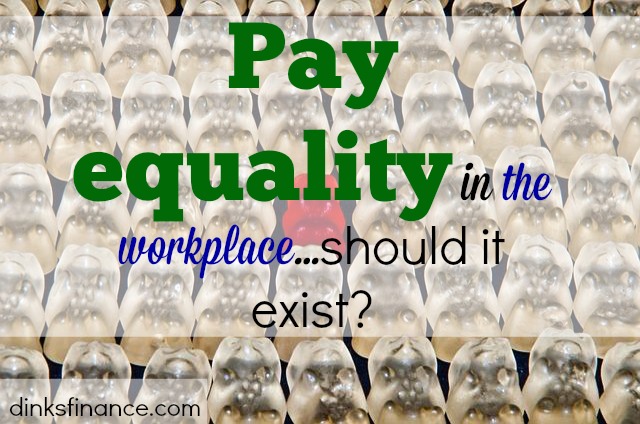 Good morning Dinks. Let's start our day by talking about the place that we are all about to head out to…our place of work.  Today I want to talk about our jobs.  Do you have a career or a job? The reason I ask is because if you are in the career of your dreams maybe money is a secondary concern because you go to work every day to do what you love.
Maybe you have a job and money is a primary concern because you don't necessarily love what you are doing, but you continue to do it every day because it's a pay check and it gives you money every month. Is that the case?
Do you have a job or a career?
I am having an issue in my team right now with two of my coworkers, and we are only a team of four.  As you may remember that in January I made the career change from being a financial planner in a bank branch to being a senior analyst of external communications.  I love  my job a lot more than I did when I was working  towards sales in the bank branch, but unfortunately one of my coworkers is not as grateful as I am for my newfound career.
My co-worker's main priority is his life – which is kind of a mess right now.  He is over 40 years old, lives in a tiny one bedroom apartment, and has no savings and no spouse.  I am not judging, I am just stating the facts.  He took the job as a senior analyst in communications because it is a level higher than his previous position where he was stuck for eight years.  His dream is not to be a writer; he doesn't like being creative and he didn't graduate from university in journalism.  Doesn't that say something about his character and work ethic?
Why do people make the same salaries if they don't have the same work ethics?
They say that our starting salary will determine the amount of money that we make during the rest of our careers so it's best to negotiate as much as possible from the get go.  In January when I received the original offer from my new employer I counter offered for a salary increase.  My employer was unable to offer more monetary compensation because they said that as a new department all four team members were starting off at the same salary.
At the time I thought this was a little bit strange because I am sure that all team members brought a different level of education and experience to the table.  Now that I have been at my new job for over ten months I can confirm that not only is the same salary for all team members strange, it's also unfair.
I don't think that I should be making the same amount of money as someone who has no writing experience or journalism education.  I also don't think that I should be making the same amount of money when I work hard to make this my career and my co-worker's priority is his personal life and this job is just a pay check.
Do you think that a commitment to your career justifies a pay increase?
Photo by tahnyakristina
Get Your FREE Ebook
DINKS (Dual Income No Kids) Finance focuses on personal finance for couples. While by no means financial experts, we strive to provide readers with new, innovative ways of thinking about finance. Sign up now to get our ebook, "Making Money Tips for Couples" FREE.