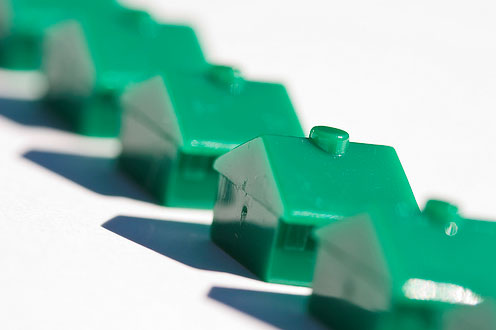 (Guest Post)
When it comes to choosing a home loan, you can basically put mortgages into two piles: fixed rate loans and variable rate loans. Deciding which home loan is the best home loan for you really depends on your spending habits and personal circumstances.
What is a fixed home loan?
A fixed rate home loan means that the interest rate does not move over the agreed terms of the loan. The rates are based on the current market, and the rate cannot change after the fact. This is a good option for borrowers who want peace of mind around their ongoing mortgage repayments.
It is best to choose fixed loans when rates are low and you think they are about to rise. While you may pay a bit more in interest as fixed rates are typically higher, you'll be insulated from any upswing in interest rates in the short to medium term.
What is a variable home loan?
Variable loans are the most common type of loan in Australia. The home loan's interest rate is dictated by the lender and normally follows any movements in the Reserve Bank of Australia's (RBA) official cash rate decision (though not always). If rates rise, so do your repayments, but if they fall so does the interest on your mortgage.
If you have a variable interest rate loan, be prepared for the fact that the rate will rise and fall over the life of your loan.
Which type of loan is best?
There are advantages and disadvantages to each loan type. More importantly, there is no one right answer when it comes to choosing a home loan product.
Variable loans tend to be more flexible, offering you the option of making additional loan repayments, while fixed loans protect you from sudden rate rises.
So how do you choose? Ultimately, if you think interest rates will fall, it may be best to opt for a variable rate product. If you believe the next rate move will be up, it might be a good idea to consider fixing your home loan.
Unfortunately, no-one can predict what will happen with rates. As such, it is important to seek expert advice from a professional mortgage broker, like Mortgage Choice, to find out what home loan type will best suit you and your needs now and into the future.
——
Photo by woodleywonderworks
Get Your FREE Ebook
DINKS (Dual Income No Kids) Finance focuses on personal finance for couples. While by no means financial experts, we strive to provide readers with new, innovative ways of thinking about finance. Sign up now to get our ebook, "Making Money Tips for Couples" FREE.