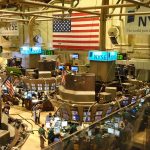 If you're really into finance, you'll eventually hear about activist investors.  So, what exactly is an activist investor and whats the deal with these guys?
By definition activist investors are individuals or groups that purchase large numbers of a public company's shares and/or tries to obtain seats on the company's board with the goal of effecting a major change in the company.  A company can become a target for activist investors if it is mismanaged, has high costs or has some other problem that the activist investor thinks they can fix to improve the company's value.
Activist investors are very controversial.  They've historically been somewhat of a pariah in the investing community.  The financial media talks about them with disdain and corporate management tends to hate them.  That said, there is some research which says that when activist investors get involved, they tend to improve company returns.  A study by Activist Insight showed that returns on funds which focus on stocks with activist investor involvement had double the returns of the overall market (20% vs. 10%)(1).  Most recently activist investors have helped to change management at Yahoo and Microsoft.  Even the Oracle of Omaha, Warren Buffet himself, has been activist investor.
In case you are entertaining the idea of buying shares in a company and affecting change from the inside as an owner – don't bother.  You'd need at least 5 percent of a major company be taken seriously.  The reality is that most S&P 500 companies have market capitalizations in the billions.  Even if you owned a large portion of a nanocap stock ($50 million or less), you'd need a controlling interest to be in the driver's seat.  The only people who own sizable portions of these tend to be members of the 1%, family dynasties or hedge fund managers.
In short, activist investors are controversial.  They can make a huge difference but it doesn't make sense for Joe and Jane average to try to be one.
Get Your FREE Ebook
DINKS (Dual Income No Kids) Finance focuses on personal finance for couples. While by no means financial experts, we strive to provide readers with new, innovative ways of thinking about finance. Sign up now to get our ebook, "Making Money Tips for Couples" FREE.