According to the latest news, the answer is: probably not.
This last Saturday the New York Times came out with a sobering perspective on the conventional wisdom that a million dollars is enough to retire on.  In a nutshell, between the effects of inflation, the riskiness of the stock market, taxes and dismally low interest rates most of today's retirees don't have enough saved. Their prescription: save as much as you can.
Click here for the story.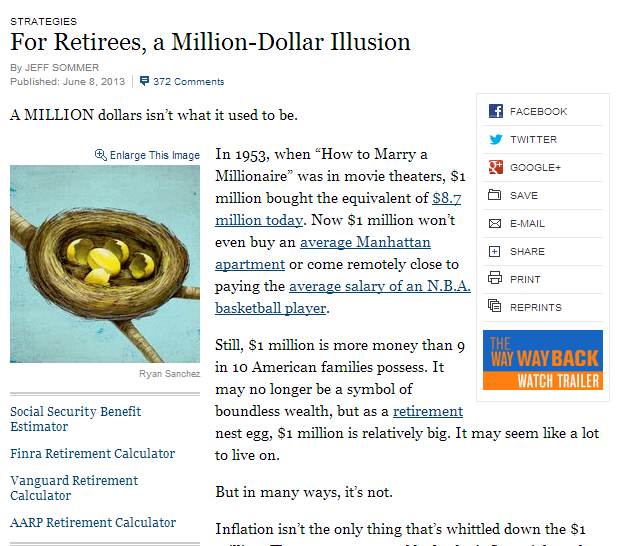 Get Your FREE Ebook
DINKS (Dual Income No Kids) Finance focuses on personal finance for couples. While by no means financial experts, we strive to provide readers with new, innovative ways of thinking about finance. Sign up now to get our ebook, "Making Money Tips for Couples" FREE.