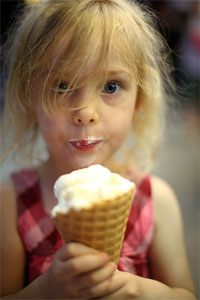 (Guest Post by Eveline Bernices)
Good afternoon to all of my DINK friends. As some of you might have heard, we have lost several members of our special little society over the past couple of weeks. According to sources like the New York Times, the population of Earth has reached over 7 billion people. While most of this growth is accounted for in lower socioeconomic countries, there are still rapid population increases throughout developed lands like the US and Europe.
If you end up changing your mind about your lifestyle, you are probably already aware of some of the major changes you will have to make. You might have to take off work more, attend school plays, and do other things you would have never imagined.
There are also some financial and lifestyle changes that having a child will drastically alter:
Retirement
If you were never planning on expecting children, then you and your partner probably had a nice stash of cash placed away and a solid grasp on your 401K. You may have even had a vacation or retirement property already in the works. With a child on the way you are going to have to give consideration to using some of your built up capital in order to pay for specific needs the child will have. A child will become a random variable when you start to calculate your retirement.
Just like you built up your retirement with careful investing, make sure to spend on the best things for a child instead of falling victim to scams and shoddy products. Invest in quality baby products in order to ensure the safety of your child and avoid repeat purchases. Don't invest in designer clothing at a young age because they will rapidly grow out of it.
Food
The days of eating at expensive or ethnic restaurants at every dinner are over when you have a kid. This doesn't mean that you will be able to not afford them, it just means that you are going to have a child who will want to eat plain cheese pizza or McDonald's instead of Pad Thai and truffle oil mushroom pasta. Purchasing a babysitter, sending the kid off with a relative, or simply choosing a place that caters to families is the only option for satiating your child. According to Bloomberg, McDonald's sales keep going up and it's for a reason.
Entertainment
Entertaining your new found bundle of love will be a monumental task. Back when my parents raised me, I was forced to either go to bed before Dallas came on or get locked in my closet. Now, almost every home has more than two televisions, a couple of laptops, several smartphones, and an endless array of video game consoles and other electronic distractions.
This might make it seem like there will be no problem raising a kid, but it makes it even worse. You will have to spend countless dollars and tedious hours purchasing and installing software and programs that keep your kids safe while online and watching TV. The things you once took for granted while living as a DINK are now set to sail with several other aspects of adulthood freedom.
Having a child is a massive responsibility that takes careful planning, and a lot of good advice to properly take care of. If you are not ready for one or are having second thoughts about getting pregnant, it is a good idea to hold off on the idea until you are completely sure.
———-
Eveline Bernices is a freelance writer contributing her expertise on finance and couple's counseling.
(Photo by limaoscarjuliet)