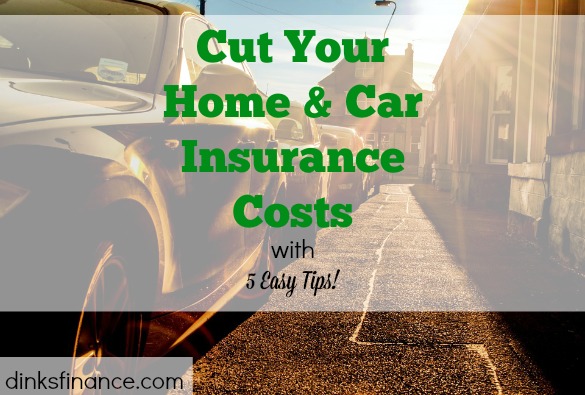 If you have a home or a car then you probably have home owners or auto insurance.  The Globe and Mail says that homeowners have seen a spike in their home owner's insurance premiums over the last few years; the Globe and Mail  provides tips on how to cut down our insurance costs. The increase in homeowner's insurance premiums is because of the increased number of claims due to water damage in people's basements, as well as the increased value of people's basements. As people finish their unfinished basements and renovate their homes with expensive electronic equipment insurance companies have been forced to increase insurance premiums.
We don't want to have too much insurance because it can be just as big of a financial mistake as not having enough insurance.  Homeowners insurance just like auto insurance and even life insurance is purchased to protect our most valuable assets in case of an unforeseen loss.  Having too much insurance can be an unnecessary expense.
In order to asset how much home insurance we need we should take an inventory of all the things in our home.  The easiest and most efficient way to do so is to take a video or pictures of every room in our house.  This inventory is also helpful in the event that we have to make an insurance claim for our losses.  Whenever we buy home furnishings or electronics we should keep the receipts in a safe place to prove the value of our items.
The Globe and Mail suggests that we can save several hundreds of dollars on our homeowners insurance and our car insurance premiums by following these 5 steps:
Shop and Compare. Use websites to compare prices between three different companies.  We should get a minimum of 3 different insurance quotes before deciding which insurance policy to purchase.
Choose a Higher Deductable.  This may not seem like an ideal strategy, especially if we have a loss and have to make a claim.  However, insurance policy owners rarely make claims and therefore choosing a higher deductable can cut down our insurance premiums.
Take advantage of Discounts. We can bundle all of our homeowners, car, and life insurance policies with the same insurance company to get discounts.  Our profession and our credit rating can also help us qualify for additional insurance discounts.
Put Snow Tires on our Car.  Insurance companies may not always ask if we have snow tires on our car, but we should definitely always tell them.  This may give us an additional discount on our insurance premiums.
Make a Lump Sum Payment.  If we choose to make our insurance premium payment once a year instead of monthly we may be eligible for a discount.
Photo by  BoxChain