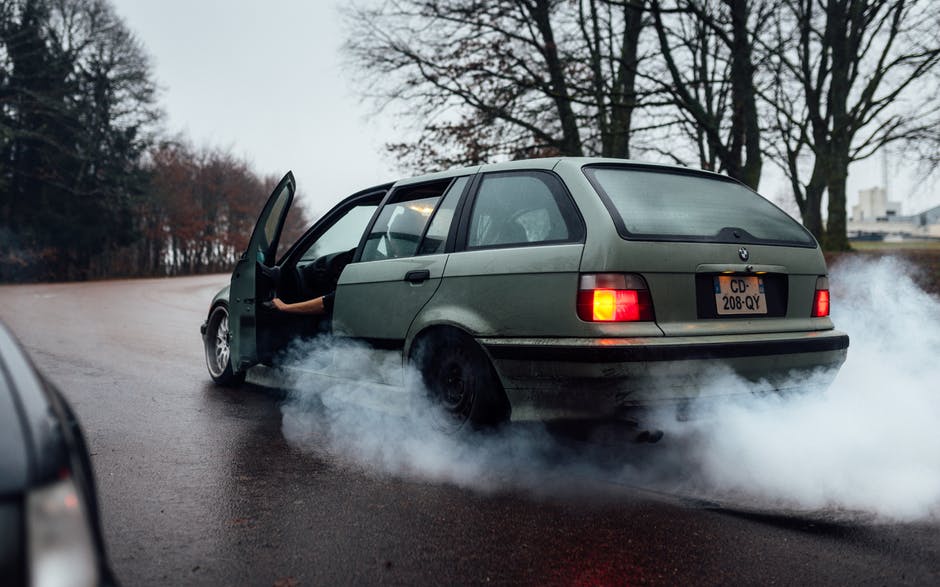 Throughout the United States, approximately 13 percent of drivers are driving around without car insurance. Are you one of these drivers? If so, it's time to make a change.
There are a lot of serious ramifications that result from driving without car insurance.
In addition to the fact that you're breaking the law every time you get behind the wheel, you could also find yourself in serious financial trouble if you get in a car accident.
Read on to learn more about the legal and financial consequences of getting into a car accident without insurance.
Legal Ramifications of Driving Without Insurance
With the exception of New Hampshire and West Virginia, every state has slightly different laws regarding driving uninsured.
At the very least, you can expect to have to pay a hefty fine if you get caught driving without any car insurance.
The fine for driving without insurance can range from just $25 in a state like Tennessee to a few thousand dollars in a state like Texas.
In addition to a fine, you could also have your driver's license suspended. Your car could also be towed.
How awful would it be to not even be able to drive your car home after you've been pulled over and caught driving without any insurance?
In some states, you may even face jail time if you drive without insurance. This is an extreme consequence, and it doesn't happen very often, but it can happen all the same.
Financial Effects of Driving Without Insurance
The consequences of driving without car insurance get even more severe if you're involved in a car accident.
Not only will you have to deal with a fine for not having car insurance, but you may also have to pay out of pocket for any damage that happens to your car.
If the at-fault driver has insurance, it's true that you can still collect money to repair your car from their insurance provider.
But, if you're at fault for the accident, the other driver could end up suing you to cover the cost of the damage to their car. They can also sue you to cover the cost of their medical bills and any other damages that result from the accident.
Unless you can afford to pay out-of-pocket for car repairs, or you can pay for a lawyer to represent you in a lawsuit, you probably ought to invest in car insurance. It'll save you a lot of money further down the road.
Keep in mind, too, that if you are involved in a car accident and don't have insurance, your insurance rates will be higher when you do decide to purchase coverage.
Basically, driving around without car insurance is setting you up for a lot of expensive payments in your future.
What Happens if You're in a Car Accident Without Insurance
No matter how carefully you drive, there's still a possibility that you could wind up in a car accident. Like it or not, you can't always control the conditions of the road or how others are driving.
If you get in a car accident while driving without insurance, this is what you can expect to happen next:
If You Live in a No-Fault State
If you live in a "no-fault" state and cause a car accident, the other driver can only file a lawsuit against you if they sustain what are considered "serious" or "significant" injuries. They can also file a lawsuit if their medical expenses exceed a certain amount of money.
If the other driver files a lawsuit against you, you will be required to pay the damaged out of pocket. You may have to hire a lawyer to defend you in court (unless you want to defend yourself, which is not recommended). This is when you will need to get lawsuit loans so that you can hire a skilled lawyer and get the charges dropped. Doing so will save you several thousands of dollars from the charges and prevent insurance costs from increasing.
Unless you happen to have the cash lying around to cover these damages, you'll have to do some quick studying to learn more about lawsuit funding, too.
If You Live in a Tort State
If you live in a "Tort" state, if you cause a car accident and injure another person, they can sue for all damages, regardless of how "serious" or "significant" they are.
Again, you will be held personally responsible for paying these fees. If you don't have the money to pay the fees, you could end up having your wages garnished to cover the other driver's expenses.
How to Save Money on Car Insurance
Clearly, it pays to have car insurance. If you don't have car insurance right now, you ought to make investing in it a top priority.
Here are some tips that will help reduce your car insurance premiums:
Shop around and compare rates from different car insurance companies
Consider a higher deductible plan if you want to reduce your monthly payments
Bundle your car insurance with your homeowner's or renter's insurance
Look into low mileage discounts and other types of discounts
Consider trading in your car for one that's less expensive to insure
Improve your credit score to avoid getting penalized
Stick to the minimum insurance requirement for your state
Consider semi-annual or annual payments (these will be cheaper than monthly payments)
Remember to make safe driving a priority, too. If you're a reckless driver or have a lot of tickets against you, you're going to have a hard time convincing an insurance provider that they ought to give you a lower premium.
Need More Help Saving Money on Car Insurance?
If you've ever wondered what happens if you get into a car accident without insurance, now you know.
Getting into a car accident without insurance can wreak havoc on your financial situation (not to mention the legal ramifications of being an uninsured driver!).
Don't let yourself get caught between a rock and a hard place. If you've been putting off getting car insurance because of the expense, we've got resources for you.
There are lots of steps you can take to save money on car insurance.
Start with those listed above, and then check out this article for some more simple tips on how to reduce your premiums.