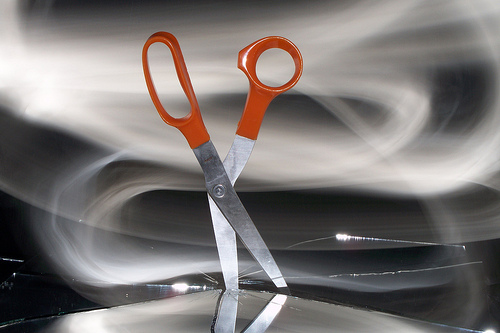 With the economic crisis over the last couple of years, people have been losing their jobs left and right. As people lose their jobs it is sure that they have had to make some adjustments in their personal budgets. My question to you is what personal monetary sacrifices (if any) have you had to make over the last two years?
As a personal financial planner I have seen my clients cut various material things such as playing the lottery, vacations, and unfortunately savings. Yes, that is right; one of the first things that people cut out of their spending is their personal savings.
I advise my clients to try and keep their savings contributions as much as possible during a personal financial crisis. The reason that I say this is that no matter how bad things are now, it is possible that they can get even worse. I am sorry to say it, but it's true.  During a job loss financial emergencies can have a greater impact on a person's budget then when they have a regular income. Therefore people should always be prepared for the worst case scenario.
As an alternative to cutting savings contributions I suggest to continue saving but instead of saving for retirement save in your non registered investments, and instead of saving for the long term save in cash or liquid investments.  This way if you do need some of your emergency funds they will be readily available. Investors can also choose to lower the percentage of their savings contributions instead of cutting them out completely.
I also recommend that people cut various personal (and sometimes excessive) expenses. The problem is that we don't realize they are unnecessary costs until we are really faced with the question "Do I really need that? Or can I live without it?"  People generally spend most of their income on food and housing.  In most cases people cannot make housing cuts (on short notice) so therefore we need to make cuts on our food budget. Eating out probably happens more than it should. Also if you want to eat out go and pick up the food  to save on the delivery charges.
I can tell you what I have lived without over the last two years…random visits to the pharmacy, unless I need a prescription.  Ladies, I hope you can relate to this. Sometimes I go into the pharmacy for deodorant and I come out one hour later after I have spent $100. Those days are over. I am definitely more cautious with my money these days. Not necessarily because I have lost a portion of my income, but mostly because I know that since I work in finance my position could be cut at anytime. I like to be prepared.
(Photo by sociotard)
Get Your FREE Ebook
DINKS (Dual Income No Kids) Finance focuses on personal finance for couples. While by no means financial experts, we strive to provide readers with new, innovative ways of thinking about finance. Sign up now to get our ebook, "Making Money Tips for Couples" FREE.