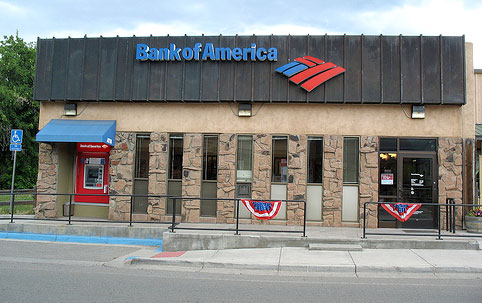 Today we had a sales meeting at my bank and our branch manager wants us to promote our new VIP banking service, as well as our Gold Visa Cards to EVERY client that walks into the bank. I was sitting there thinking "Aren't we supposed to serve our clients in THEIR best interest?" Well, I guess not anymore.
Today I am going to write about Bank Products that are totally not worth it for our clients. These are products that make huge profit for banks and although they may be beneficial to one in one thousand clients they are not designed for the masses. However we sell them to you anyways.
The first biggest bank scam is the low interest rate credit card. If you are accumulating debt then paying another $25 or $50 per year is not to your benefit. Also banks don't charge you this fee directly, they add it on to your credit card balance and therefore you are also paying interest on the fee. Yes you are paying lower interest. But, you are still paying interest.
While we are on the subject of credit cards, let's talk about credit cards with an annual fee. Ok so let me get this straight…banks are charging me 19% interest AND they are also charging me an annual fee to have the card? This is ridiculous. As a bank employee let me tell you that banks need clients more than clients need banks. There is no way clients should have to pay an annual fee for a credit card. I can think of 10 things off the top of my head that I would rather do with $150 than pay an annual credit card fee.
The next big bank scam is the VIP Banking/Gold/ Preferred Client Service Package… or whatever ridiculous name your local bank calls it. This is possibly the biggest bank scam ever to their clients. The worst part is that the bank doesn't think twice about offering this service to their clients who don't need it because it makes huge profit for the bank.
This is the type of bank account package that offers "VIP" bank clients many services for the "bargain" price of $25-$35 per month. You can receive unlimited transactions, and free cheques, and free money orders but are they really worth it for you? Let's say that checks cost $45 to order, how many times a year do you really need to order a book of checks? I think that in the last 5 years I have ordered checks twice. Free Money Orders? I have personally never bought a money order in my life. Free checking? A lot of banks are currently advertising fee checking accounts, so why would you pay for it? Bank account fees vary depending on the city and state of where you live. Here are some examples of checking account fees based on New York City:
Of course these fees can all be waived if you meet and maintain a minimum daily balance requirement.
Free Gifts or "Signing Bonuses" are also another big bank scam. Please, don't sign up with a bank for a free IPod, or Toaster Oven. Choose a bank because the branch is close to your home or office. Open an account at a branch where you have a friend who works there, or you followed your personal banker from another Financial Institution. Please don't get caught up in the free gift scam. Happy Banking!
(photo by teofilo)
Get Your FREE Ebook
DINKS (Dual Income No Kids) Finance focuses on personal finance for couples. While by no means financial experts, we strive to provide readers with new, innovative ways of thinking about finance. Sign up now to get our ebook, "Making Money Tips for Couples" FREE.