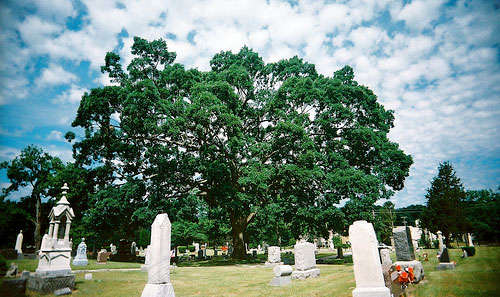 For most people, thinking about the possibility of an untimely death can be an uncomfortable experience. However, as we travel down life's unpredictable path, we will acquire responsibilities and debts along the way that can seriously impact our closest loved ones if we were to suddenly die. Although it may be an unpleasant thought to consider, it is our responsibility to protect our loved ones. This involves making sure they are not left with an overwhelming debt load that impacts their quality of life. One way to protect your family is to purchase life insurance.
Buying life insurance will ensure that your loved ones are able to settle outstanding debts such as a home mortgage, and set aside money for future plans such as the children's education. When searching for a suitable life insurance policy, it is important to be aware of the following top 3 things people should know about life insurance:
1. The two general life insurance categories are Permanent Life Insurance and Term Life Insurance.
Permanent life insurance is insurance that covers an insuree for life. Term Life Insurance is insurance for a specific time period. The benefit is paid out if the insuree dies during the term of the policy. As well, it is important to note that insurance policies with an investment component will cost much more than term policies.
2. The life insurance industry is a business.
Agents earn more money if they sell an expensive policy. It is important to shop around for an affordable and quality policy. A helpful tool is an insurance online comparison quote service that allows users to submit a bit of personal information and then receive several different insurance quotes from different insurance companies. This allows users to find cheap life insurance quotes. Experts recommend purchasing an insurance policy that pays out no less than 5 to 10 times their yearly salary. It is important to acquire insurance that meets your needs and financial responsibilities.
3. Honesty and good healthy is important when purchasing a life insurance policy.
The best time to buy life insurance is when you are in good health. When you are healthy, including being a non-smoker, you will receive a lower insurance quote. As well, you need to be honest about your health because if the worst happens, and the insurance company finds out that you lied, your beneficiaries will likely be denied compensation.
When people marry and begin to start a family, they should consider what would happen to their family if they were to suddenly die. Unfortunately, life is very unpredictable so it is important that people have life insurance. It will ensure that their loved ones are protected in case an unexpected event occurs.
———–
Guest post by Joanne Kwan – an insurance industry writer.
(photo by kevindooley)
Get Your FREE Ebook
DINKS (Dual Income No Kids) Finance focuses on personal finance for couples. While by no means financial experts, we strive to provide readers with new, innovative ways of thinking about finance. Sign up now to get our ebook, "Making Money Tips for Couples" FREE.