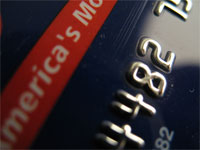 Credit products such as Mortgages and Credit Cards can in some cases be negotiated on the client's behalf. But don't be mistaken, regardless of the wonderful deal that your personal banker is promising you; in the end the bank always make a profit.
Sometimes (I admit to using this strategy) personal bankers will tell you that they have given you everything they can, and that they are actually not making money on your deal. However, they are willing to do it for you because "you are an excellent client". This means that your personal banker is at their wits end and they want you to get out of their office…after you sign on the dotted line, of course.
The rules for bank employees to negotiate mortgage rates are very similar to the rules allowed for negotiating rates on investments. Financial Institutions have a spread which allows them to negotiate down to a certain extent from the posted mortgage rate. Never ever except the base rate on a mortgage. My bank has a calculator where we enter the posted rate, the rate offered to the client, the amount of the mortgage as well as the interest term and the amortization. This will calculate how much money, if any, the bank will make in profit on the mortgage deal.
Mortgage rates are restricted in negotiations, however all applicable fees are not. Always negotiate your home/land evaluation fees, your notary fees, as well as any closing costs. Cash back on mortgages is also a very common incentive for clients. The rates on a "cash back" mortgage are usually not negotiable. However, after you have agreed on the interest rate ask your personal banker what they can do to refund part of your closing costs and other fees such as moving expenses etc. Make sure that this refund or "cash back" is in your mortgage contract before you sign. This type of refund also considered cash back on a mortgage but usually it will be between 1% and 3% of your total mortgage value. Not the standard 5% on a regular cash back mortgage. Notary fees and evaluation fees should always be absorbed by your financial institution.
Annual Credit Card fees are usually not refunded by financial institutions because even if they don't charge us as a client, they still owe that fee to Visa or Master Card, or American Express. However, just like in any case the bank may be willing to waive the fee for the first year. At my bank if you take a mortgage with us of over $200,000 we will waive the first year's annual fee on our Visa Gold card. After that you can cancel the card or continue paying the $100 annual fee. We do this because the client feels they are winning since they saved $100 in 1 year, and we are making interest on their $200,000 mortgage over the next 25 years. It is definitely in our best interest to offer this promotion to clients. Interest rates charged on credit cards are never negotiable.
Since credit card fees are generally not negotiable the financial institution has to really be making money off their clients somewhere else when they do refund those fees. The bank makes the most money on direct deposits from payroll and also on money in a checking or savings account that is not invested.
The new trend this past year or so has been the introduction of "high interest online savings accounts". These are bank accounts that offer you a higher savings interest rate in exchange of only having to do business transactions online. Now here is the secret…Banks tell clients that they can offer this special higher interest rate because there are no ATM fees, or Bank Teller fees for transactions since they are all done by the client via online banking. The truth is that banks want clients to leave money in these types of accounts because they make the most profit on cash money sitting in a bank account where the money is not invested.

At the end of the day, banks are in the business of making money. And therefore, at the end of every deal they will make money. Always try and negotiate your rates and fees, but also know the limits. It won't hurt to ask…the worst thing your personal banker can say is "No."
~ Kristina
(Photo by The Consumerist)
Get Your FREE Ebook
DINKS (Dual Income No Kids) Finance focuses on personal finance for couples. While by no means financial experts, we strive to provide readers with new, innovative ways of thinking about finance. Sign up now to get our ebook, "Making Money Tips for Couples" FREE.