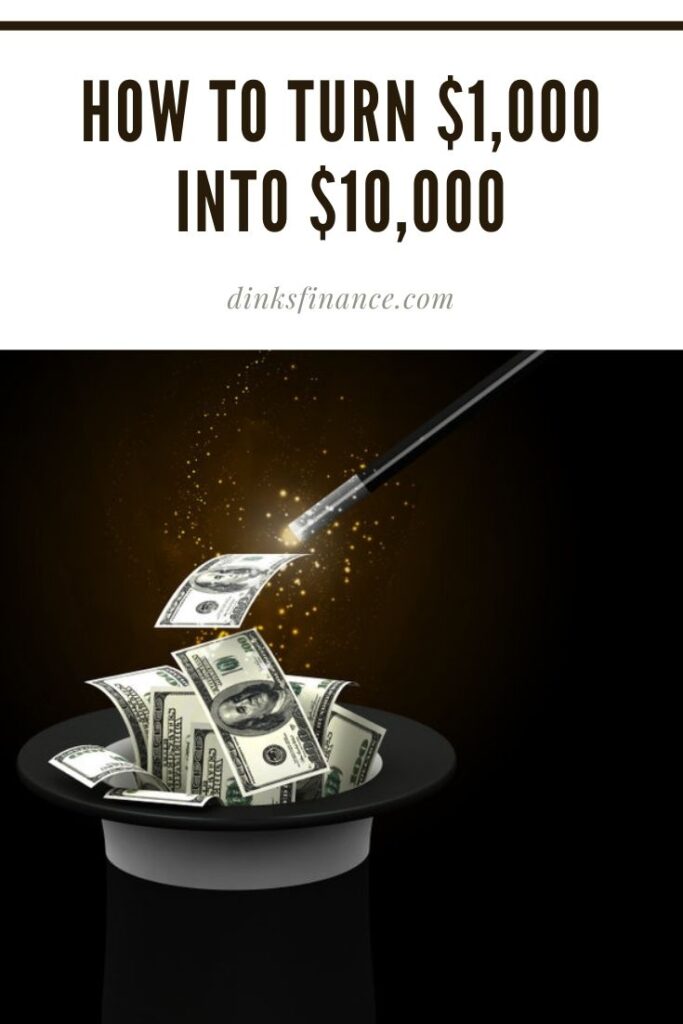 When I was 20, I had worked at a community college as an English tutor for two years. When I quit the job to transfer to a university several hours away, I was given the choice of cashing out my retirement or rolling it over. I didn't know much about finances, and I was broke, so I took the cash out. Even though my retirement account was only about $400, I sometimes wonder how much it would be worth today thanks to the power of compound interest. However, as Maya Angelou said, "When you know better, you do better." Learn from my mistake and use these tips to learn how to turn $1,000 into $10,000.
No Amount Is Too Small to Invest
The most important lesson I should have learned was that no amount of money is too small to invest. While that $400 didn't seem like much, over the years, it could have multiplied into much more than I could conceive at the time. Even if you have as little as $1,000, that money can be a powerful tool to make your future more secure.
How to Turn $1,000 Into $10,000
If you just put $1,000 in the bank, you'll not earn interest. Over time, you'll lose money as inflation eats into the money's purchasing power. Instead, try these techniques.
Invest
While $1,000 won't secure your future, it can help you begin investing and growing your money. You'll first need to decide whether you want to invest in a risky investment or if you'd like to take a more conservative approach. Investing in the former means you may lose some or all of your money. Investing in the latter means you'll likely make money, but you'll do so more slowly.
If you're looking for a more secure but profitable investment, consider investing in dividend stocks. You can either invest through mutual funds, which will allow you to invest in many dividend stocks at once, or purchase individual dividend stocks. If you choose the latter, you may want to invest in Dividend Aristocrats.
Start a Business
If you've been dreaming of starting a business, $1,000 might be all you need. I have a friend who loves to create old-fashioned hook rugs. She did this as a hobby and dabbled in selling on Etsy. When she lost her job thanks to the pandemic, she took some of her money and invested in supplies needed to create more rugs as well as a high-quality camera. Now, she is selling a few hundred items from her shop a month and making 75 percent of what her full-time salary was.
If you have a business idea, and you know there is a market for your skill or product, $1,000 can help you launch it and start bringing in cash.
Final Thoughts
No amount of money is too small to invest, especially if time is on your side and you can harness the value of compounding interest. How to turn $1,000 into $10,000 can be as simple as investing in stocks or your own business. If you want to try your hand in investing, visit Robinhood.
Read More
Dividend Investing: Are You Convinced?
Streams of Income of the Wealthy