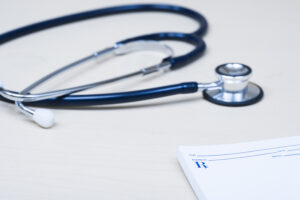 Medical treatment is, unfortunately, a high-cost proposition for many people and is something that more impoverished people may struggle to afford. Those struggling with this issue need to find help with high medical bills that meet their financial situation. The suggestions below will help ensure that you can cut back on your costs as much as possible and give yourself the monetary compensation you deserve.
Create an Emergency Fund
Too few people create an emergency fund to help manage a potential financial struggle caused by medical bills. For example, it is estimated that about 20% of the world's poorest people have some disability. This fact indicates that emergency funding is critical, as these individuals are more likely to need high-quality care.
An emergency fund can be created by simply taking as little as $25-100 out of each paycheck and putting it in a government-sponsored medical savings account. These accounts are tax-free and can be tapped into to pay for your medical issues. Putting money in these accounts provides help with high medical bills and helps cut back on your tax expenses in many ways.
Negotiate With the Care Provider
Negotiating is always a possibility when trying to find a way to pay your medical bills. Many medical providers will give you an itemized invoice that helps you spot any billing errors and makes it easier for you to pay specific parts of this bill. However, you can also take steps to further negotiate on past expenses.
For example, it is possible to look back at past bills and negotiate with the provider to decrease your financial investment. The Medicare Conditions of Participation help here by making hospitals retain records for five years. As a result, you can reach out to your provider about this financial situation and see what kind of adjustments they are willing to make to decrease your monetary troubles.
Change Up Your Insurance
Although changes to your medical insurance cannot help with a medical emergency after the fact, they can help you in future scenarios. For example, many medical problems have a way of recurring throughout a person's life. Strokes typically cause a higher risk for more strokes in the future. By adjusting your policy, you can ensure that you don't run into any future problems.
And if you don't have or cannot afford insurance, apply to Medicaid to see if you qualify. Many people on the lower end of the income spectrum easily qualify for this type of insurance. Getting it will help ensure that you don't run into the same financial problem again. The overall effect that this will have on your recovery will ultimately depend on any potential lapses in coverage.
Reach Out to State-Funded Help
Over the years, the medical industry has experienced a pretty staggering array of crises. For example, the Association of American Medical Colleges states that, by 2025, there is likely to be a deficit of between 14,900 and 35,600 primary care physicians. This problem may force many into state-funded help.
These state-funded medical care facilities typically provide high-quality care at reasonable prices to those who need it. Their purpose is to ensure that individuals like you are not affected by long-term health problems caused by a lack of proper care. Their treatment is just as good as any other type, and their prices are set based on your payment abilities.
Don't Let Your Bills Take Over
Too many people let their medical bills take over their lives and end up struggling in ways that they could easily avoid. If you don't have a lot of money, it may not always be possible to prevent serious financial troubles. But by taking these steps, you can at least minimize the potential problems you may experience and ensure that you get the high-quality help needed to stay healthy and secure.