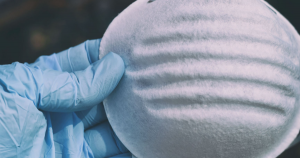 Fall is here, and health officials warn that the COVID-19 pandemic could potentially see another spike amid indoor activities and the start of flu season. For the 55 million Americans that have been deemed essential workers, this potential spike is especially scary. Not only do you need to worry about what to do if you become infected with COVID-19, but you also need to worry about your financial future. The potential for financial ruin during this pandemic is no joke and it's an unfortunate reality for many.
To help many essential workers, there have been pushes to place COVID-19 under workers' compensation protections, although the statute of limitations in places like Alabama is only two years. What can you do to prepare financially should you fall ill to COVID-19? Here, we'll dig into some of your potential solutions and financial relief options.
Use as much PTO as you can
Some workplaces have both paid time off and sick days available to their employees, but some workplaces only have one option. If you become sick with COVID-19 and you're unable to work from home or if you experience complications and can't work, use as much PTO as you can. This will help you save your own money for when your PTO is up.
Take care of yourself
According to the CDC, if you test positive for COVID-19, you need to stay home except to get medical care. Stay hydrated throughout the day and get plenty of rest. Take acetaminophen and other over-the-counter medicines to help you feel better. Engage only in low-energy activities and don't attempt to exercise. Rest, watch TV, stream movies, or play video games to pass the time without putting too much stress on your body. Games like Animal Crossing and Minecraft have sold 200 million copies and are great for relaxing while also keeping you entertained.
Stay updated on laws
While the federal government has passed certain laws to provide COVID-19 relief, different states have also passed bills to ease financial burdens. Make sure to stay updated on bills that have frozen student loan payments, evictions, and utility costs. Once you know which costs are actually due, you'll be able to prioritize which bills you need to pay while you recover from COVID-19. For instance, student loan payments have been put on hold, but your electric bill hasn't. If you can pay one but not the other, you'll want to pay your electric bill.
Reach out to those you owe
Utility providers typically have assistance programs to help those who may not be able to pay their entire bill. There are also charitable programs and government programs available to help those who are struggling to make payments due to low income. Reach out to your utility provider and other collectors you owe money to in order to determine if there is any assistance available.
Reach out to local resources
If you're struggling with finances due to COVID-19, you're not alone. Millions of Americans have been let go from their jobs or furloughed. The risk for financial problems is even greater should you fall ill with COVID-19. Fortunately, there are resources available to you to help with mortgage assistance, utility assistance, and more. Don't be afraid to seek out help during these trying times.