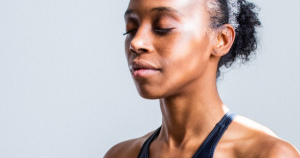 It's no secret the self-care and wellness industries have taken off in recent years. But the truth is, you don't actually need to spend money to improve your health and give yourself some much-needed love. While spa days and professional massages are great, you can boost your wellness and develop a self-care routine right at home without even opening your wallet.
Self-care is about consistently taking time to rejuvenate yourself, recover from stress and anxiety, and recharge your mental and emotional energy. Self-care activities don't even need to take that long. A few simple activities a day can help to keep you recharged just as much as an hour-long bath.
That said, here are three ways you can improve your health and wellness without splurging on new equipment, apps, or oils.
Drink a glass of water first thing in the morning
It's all too easy to forget to hydrate. But proper hydration is crucial for both your physical and emotional wellbeing. Even being mildly dehydrated can cause nervousness, low energy, difficulty thinking clearly, anxiety, depression, and impaired kidney function. Dehydration throws off your brain's natural chemical balances including dopamine and serotonin, which both affect symptoms of depression and anxiety. A great way to combat dehydration is by starting your day off by drinking a glass or two of water first thing in the morning.
Brush and floss your teeth
According to Jonathan Van Ness from Netflix's Queer Eye, one of the best ways you can take care of yourself is to focus on accomplishing small things like brushing your teeth and flossing. The American Dental Association recommends brushing at least twice a day to help keep plaque and tartar at bay, which can increase your risk for cavities and tooth decay.
Your teeth play a major role in your overall physical health because they have a direct line to your bloodstream. Gingivitis has actually been linked to an increased risk for heart disease and stroke. Brushing and flossing not only help to reduce your risk of these chronic conditions but it also helps you feel fresh, which can improve your overall mood as well.
Take on equipment-less workouts
Less than 5% of adults in the U.S. participate in 30 minutes of physical activity every day and only one in every three adults receive the recommended amount of physical activity every week. Regular exercise is important whether or not you have fitness goals in mind. You don't need to be training for a marathon or getting involved in a weight-loss program to exercise.
Regular exercise helps to keep your brain's natural chemicals in balance, which helps to regulate your mood and reduce symptoms of anxiety and depression. It also helps to strengthen your heart and improve your circulation, which increases blood flow and raises the oxygen levels in your blood. This is why exercise helps to reduce your risk of heart disease, heart attack, and stroke. It's also why regular exercise can help to lower your blood pressure and triglyceride levels.
Some people like to transform an area in their home into a home gym to improve their fitness routines. Home gyms also come with their own benefits: finishing your basement gives you an ROI of 77.6%. But you don't need to set up an entire home gym to get in your regular exercise. There are plenty of equipment-less workout routines that you can find for free online that will help you boost your cardio and muscle strength.
Taking care of yourself is essential to your health and wellbeing. While certain movements to improve our health urge us to spend money on essential oils and workout routines, you can actually improve your health and wellness without spending a dime. By following the tips above, you can start to feel better about yourself from the inside out without stressing over your budget.