Did you know that there are over 30 million businesses in the US? Hundreds of companies start up every quarter too. While most entrepreneurs are very good and honest, it's vital to remember that there are in fact some shady operators out there. Whatever the origin is, shadiness is something that small business owners have to avoid. Your time is money at the end of the day, and you have to make sure that someone else's shadiness doesn't cost you.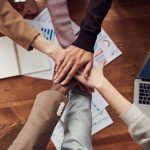 They Pay with Cash
If you want to avoid shady businesses, then you need to make sure that you are not really dealing with people who do not pay with money. If someone owns a $50 million business but they insist on paying the deposit with a credit card or even a cash, then this would indicate that something is fishy. Either they do not have a good amount of reliable cash flow or they are actively trying to hide how they spend their money.
They Can't Walk the Walk
People who tend to misinterpret themselves often talk a very good game, but they can only do so much. They may endorse practices which are frowned upon or they may even be questionable in the industry. You may also find that their budget expectations are off, or they claim to do some kind of design work, but they lack a skilled designer. Either way, this can cause you issues if you are not careful, so do everything you can to make sure that you watch out for practices such as this. If you have invested in a service that has not delivered what they promised, then now would be a good time for you to invest in a funds recovery service.
They Boast of Partners
Do you find that the alleged partners for the business have email addresses which don't seem to match the company that they claim to be? Is the association mentioned somewhere else? Do the partnerships tend to be suspiciously one-sided? They may tout themselves with very important people who do not actually associate themselves with the company and this is the last thing that you need.
They're in a Hurry
If the person who you are talking to does not have the time to plan out the details of any agreement because they feel as though things have to be done super-fast, then you need to put on the brakes. They may ask you to deliver something in a very short space of time or they may ask you to just get the job done and they will go through the details properly. This is the last thing that you need, so make sure that you are vigilant in your approach to working with new people where possible.
They Expect Specifications outside your Scope
There is such thing as a value-added service. There's also getting something for nothing. Do they ask for extra time and effort, but not actually commit to paying for it? Maybe they need you to review documents and pitch ideas for calls that are not accounted for in the actual agreement. Either way, this is very shady stuff and you need to make sure that you do everything you can to try and avoid working with companies such as this.