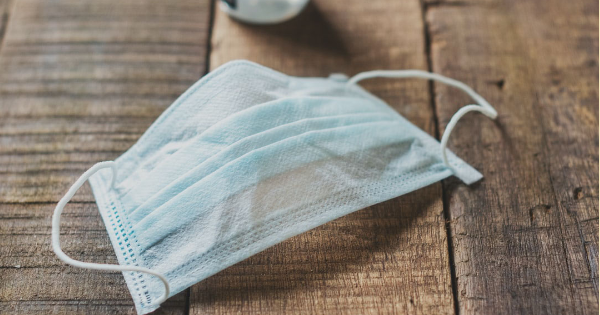 Nearly 160 million people received a one-time economic stimulus payment from the IRS between April 10 and June 3 to help mitigate the financial burden brought on by the novel COVID-19 pandemic. While the check did little more than help Americans pay their bills for a single month, another stimulus payment may be around the corner.
Here's everything you need to know about the second stimulus check including who may be eligible for the payment and when the check might arrive.
When will we know if a second stimulus check is coming?
On Monday, July 20, Senate will reconvene after a two-week recess. Although there are 300 bills waiting for Senate action, lawmakers have vowed to take up the topic of another financial rescue package. "[In] the course of the next couple of weeks, I'll be laying out in the Senate another package," said Senate Majority Leader Mitch McConnell. "We are looking at another direct payment."
Should Congress agree to negotiate, build, and plan another stimulus package, they have about three weeks to do so. The Senate has another recess beginning on August 7.
However, even if the second stimulus check makes it through Congress, it's unknown whether that financial relief will make it into the hands of those who need it. Many Americans are still waiting for their first stimulus check, which was provided as a part of the CARES Act passed in March.
What's the best-case scenario for stimulus check eligibility?
Based on information from about the Heroes Act proposed in May by the House of Representatives, the broadest eligibility for the second stimulus check may include:
Families of up to five people
College students and dependents over age 17
Disabled relatives and taxpayers' parents
Individuals who made less than $99,000 from their 2018 or 2019 taxes
SSDI recipients
People who have not yet received U.S. citizenship
Forbes reports that the income limit for the second stimulus check will most likely be over $40,000. Those who have been hit the hardest financially by the COVID-19 crisis, Senator McConnell says, are families earning $40,000 a year or lower. About 40% of U.S. households earning less than $40,000 lost their jobs in March, according to Federal Reserve Chairman Jerome Powell.
While 72% of business owners say they could likely continue business operations if they retained their data, even after losing all other assets, many companies across the U.S. have furloughed employees or let them go in an effort to stay afloat. The result is a historically high unemployment rate.
Those who were left out of the first run of stimulus checks include dependents over 16, college students under age 24, heads of households with an AGI over $136,500, married couples with an AGI over $198,000, single taxpayers with an AGI above $99,000, and nonresident aliens.
Will stimulus checks help?
According to CNBC, economists estimate that a coronavirus relief package of $1.5 trillion would be necessary to stabilize the U.S. economy. The most critical funding needed right now, experts say, is enhanced unemployment and food assistance benefits. The current unemployment and food assistance benefits that have been keeping 10 million Americans out of poverty this year are expected to expire by the end of July.
"The capacity to really restore economic activity without fundamentally addressing the health concern is limited," says Harvard economics professor Raj Chetty. "Mitigating the hardship of people who've lost the most is likely to be most effective."
As COVID-19 cases climb, the federal spending needed to support jobless Americans will climb as well. While modern labs are capable of screening ingredients 0.1% and lower, vaccines usually require years of testing and additional time for wide-scale production. Scientists are hoping to develop a vaccine within 12 to 18 months.