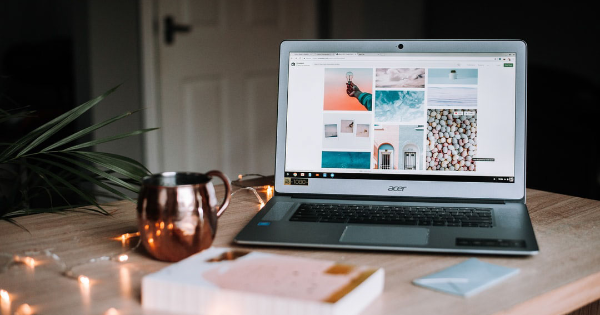 Flexible side jobs and on-demand gigs are a great way to make a little extra cash when you need it. Odd jobs give you the ability to work as much or as little as you like, and you can gather new skills to add to your resume. From pet sitting to taking online surveys, there are plenty of gigs for you to work with.
That said, here are five gigs you can take on to make some extra money when you're short on cash.
Digital marketing gigs
According to a study on marketers working for healthcare organizations, up to 90% of survey respondents said that their organizations didn't have enough marketers on their teams with sufficient digital skills. If you have a background in digital marketing, graphic design, or writing, consider taking on digital marketing gigs. Even if you can't take on a full part-time job, there are marketing firms out there looking for freelancers to help with individual projects.
Transcription gigs
If you're fast at typing, good with computers, and organization, it may be worth your while to take on a transcription gig. There are several websites such as AccuTran Global, TranscribeMe, and Speakwrite that pay you to do transcription work. Some websites require you to have certain writing speeds. Transcription work can be a great way to determine if you'd be interested in a career in stenography, too. Stenographers and court reports can make up to $60,000 to $70,000 in their first year of working.
Freelance IT gigs
With so many people working from home and using e-commerce during the COVID-19 pandemic, businesses across the country are relying more on IT security than ever before. About 40% of consumers say they would stop doing business with a company if their business suffered from a data breach in the past. If you have a background in IT and cybersecurity, freelance gigs and projects in this area might be right up your alley. You can also take courses in cybersecurity online on websites like Udemy and Skillshare.
Customer service representative jobs
With a greater number of companies operating digitally due to the COVID-19 pandemic, you can find a wide variety of opportunities to get hired online for different customer service positions. Different customer service jobs you can do from home include call center agents, online chat agents, virtual assistants, travel agents, and technical support.
Dog-walking gigs
Just because many of us are working from home doesn't mean we can take breaks when we want to give our furry friends the exercise they need. If you have a flexible schedule, taking on a dog-walking gig can be a great way to earn some extra cash without putting yourself in harm's way during the COVID-19 pandemic.
Whether it's taking on a part-time position, a weekend job, or a gig, there are many ways you can boost your bank account. With more businesses operating digitally, you can also find additional job positions in other cities, too.