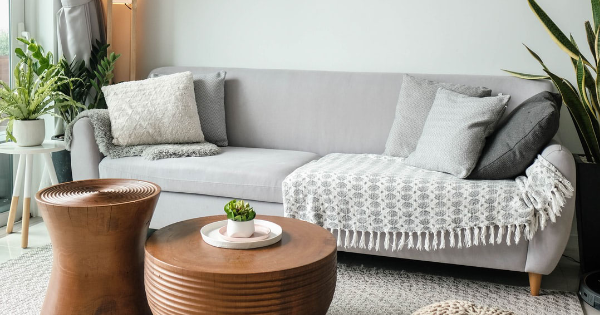 For many Americans, now might seem like the best possible time to buy a house. But the idea of saving up for a down payment and other unexpected costs can be overwhelming for first-time prospective homebuyers. 
To keep yourself on your game, it's important to take saving for a new home one step at a time. Here are a few things to keep in mind when looking for your first house that will help make the process a little bit more affordable.
Know your budget after all paid expenses
A common mistake prospective homebuyers make is assuming that one-third of their monthly pay is the amount of mortgage they can afford. But when calculating your home buying budget, you need to consider what you spend your money on throughout the month.
Take your monthly pay and cut it into thirds. Once you know how much one-third of your pay is, deduct your other monthly expenses from that amount. This includes average grocery bills, average utilities, and any debt you have. The number you arrive at when all your calculations are done is the mortgage payment you can afford.
Know what square footage you can afford
You don't need to move to the other side of the country to see a shift in your utility bills based on where you live. In fact, approximately 39% of moves in 2018 were local moves. Consider the apartments you've lived in in the past. Odds are, based on their square footage, your utility bills have dramatically changed. A one-bedroom apartment has lower utility bills than a three-bedroom apartment.
To figure out what square footage you would feel the most comfortable paying for, do some research on your past apartments. Which apartment did you live in where you felt the most comfortable paying bills? Which apartment had you sweating over your gas bill during the winter? If you felt the most comfortable in a smaller apartment, you might want to consider homes that are around 1,600 square feet or lower.
Add bells and whistles later
You don't need to buy a fixer-upper to save on a down payment, but you can save on your down payment by buying a house that meets your needs but not all of your wants. Considering the typical home sold on the market is only on the market for three weeks, if a house meets your needs and it's in your budget it's worth investing in. Remember that you can always update your home later. 
If the house you want doesn't have the crown molding you love, you can actually add crown molding yourself and it's a relatively inexpensive project. If a house has wood siding, you can replace it with vinyl siding later. Just keep in mind when you're considering pricing that a square of siding is 10×10 feet and that individual square footage isn't used.
It's no secret that it can be tricky to save for a house. Down payments are expensive, and it can be challenging to find a house that meets all your needs and wants. But if you stick to your budget and know what to look for, you can make buying and owning your house that much more affordable.