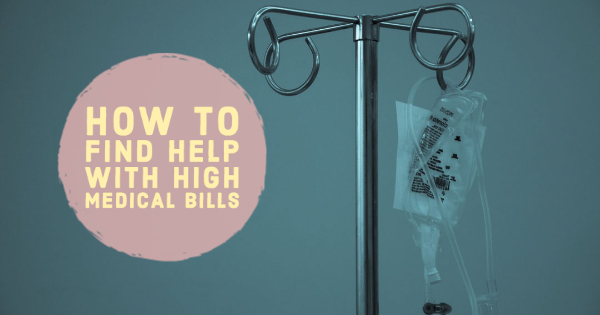 Over the last few years, healthcare has been quite the hot button topic. With Obama's administration implementing the Affordable Care Act and the resulting backlash from Republican majority states and politicians, there has been quite a lot of healthcare changes over the last few years. In the meantime, people's healthcare needs are not changing.
The Urgent Care Association saw over 15,000 patient care visits in recent years and the majority of these visits were unplanned accidents and emergencies that came up. Unfortunately, accidents happen and people get sick and that's not going to change anytime soon. But situations like this have lead many people into dire straits financially.
Between high premiums and high deductible coverage, many U.S. citizens have either no health insurance or health insurance that hardly pays for anything. But accidents happen to everyone and no one is immune to all illnesses. Eventually, you will need to see the doctor for something. In fact, studies show that medical bills are the leading cause of financial bankruptcy in America.
The unaffordable cost of medical aid is why so many Americans don't have any kind of insurance, even for the services your life may depend upon. And they almost certainly don't have insurance that would cover other important fields of health like mental health and dental work. It's really no wonder that 27% of adults have untreated tooth decay and do nothing about it.
Making sure to have money tucked away in case of an emergency is easier said than done and many of us are not financially prepared for such a thing. When an emergency happens to you or a loved one that you can't afford, there are a few actions you can take to try and handle these types of bills.
Finding help with high medical bills
Few things are more terrifying than getting that call from a hospital room about a loved one who's been hurt. Dealing with the emotional gravity and stress of such situations is no small feat. Surviving this ordeal just to be swamped with five-figure charges can feel like a downright nightmare. Luckily, there are a few options to help with high medical bills that not everyone is aware of.
Payment Plan: This is the safest and most straightforward help with high medical bills you can get. This is dependent upon what the office you were treated at allows, as some don't have payment plan options. If you receive a medical bill you can't afford to pay off anytime soon, be sure to ask your doctor and insurance about a payment plan to help pay the bill off slowly.
Income-Based Discount: Though not always effective, directly asking the doctor's office or hospital for a discount can be a potential option. Many hospitals offer income-based discounts or aid to help with high medical bills, though it is not advertised. So making sure to just let your doctor know you can't afford this could end up giving you a little wiggle room for paying them back.
Hire a Medical Bills Advocate: There are people whose entire job is fighting to help with high medical bills and lower the costs for their clients. Medical Bills Advocates are trained in healthcare law and know how to negotiate with hospitals, doctors, and insurance companies. They will be able to find out if the hospital you went to is overcharging for the medical care required by checking set industry standards that the average person won't have access to.
Take Out a Loan: Some people end up taking out a personal loan to help with high medical bills. This can be a tempting way to go as many debt and medical bill related loans require little to no collateral and will give you the money in a few days. But it is important to pay attention to the terms of the loans as they may only buy you a little time before a high-interest rate will catch up with you.
Reach Out to Charitable Foundations: Depending on what state you live in and what the medical bills are for, there are charities created for the sole purpose of helping with high medical bills. Look into any state-based or local charities that may be willing to help out.

Accidents happen and no one stays healthy forever. On top of that, medical dilemmas are not the only unexpected high costs that can blindside you. Even a first-time DUI offense will result in fines and legal representation, as well as community service, license suspension, mandatory AA meetings, and often overnight incarceration. Car accidents that didn't result in injuries can still cost a lot for car insurance and repairs. So the best thing to do in preparation for these sorts of events is to have an emergency fund of some kind built up.

Getting a bill with a lot of zeros at the end is daunting. But there are options available to help with high medical bills. Research, patience, and a desire to be your own advocate will help greatly as you find the option that's right for you.