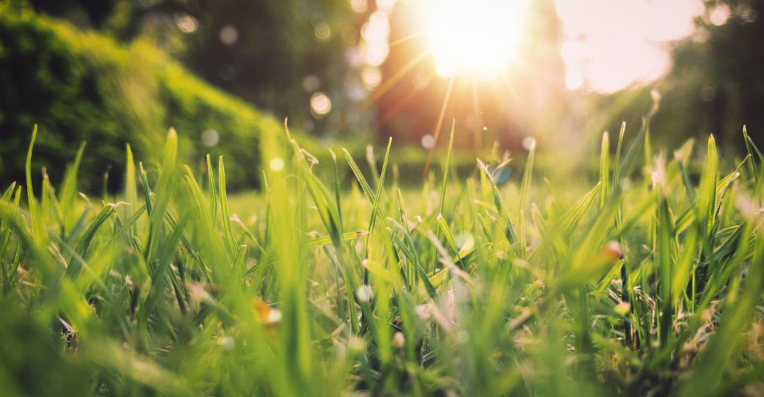 Up to 85% of the homes in the U.S. built before 1980 are in need of some type of home improvement. Now that winter is behind us, it might be a good time to start fixing up your home for the Spring. Perhaps you want to make it ready to sell, or maybe you just feel like making it look nicer. No matter what your reason is, there are many ways you can go about improving your house. Here are some helpful budget-friendly tips for preparing your home for the spring.
1. Clean the gutters
When gutters aren't clean, there are a number of problems that can occur. Among those problems include roof leakage, landscape damage, and basement flooding. Additionally, it also makes the home look less visually appealing to potential buyers. Cleaning your gutters can be completed in as little as 15 minutes. Simply grab your ladder, climb up to the gutter, and use a small hand rake to clear debris. Make sure to always wear gloves when you're clearing things out. Once you've removed the debris, use a hose to wash out the gutter.
2. Check your foundation vents
If your house has a crawl space, it also has vents along the foundation walls. The function of vents is to help keep mold growth and moisture from becoming excessive. In addition, it's helpful in keeping bugs from living underneath your home. Given these important functions, it's necessary to check for any leaves that have been collected by your screens and clean them out. If there's any damage to the screen, it should be repaired so that bugs continue to be kept out.
3. Fix the roof
Potential home buyers may feel uneasy about buying a home that's going to require extensive repairs on the roof. It's important to maintain your home's roof on a consistent basis. Grab your ladder again, climb to your roof, and examine to see if there are any damages. If you see any moss, branches, or other kinds of debris, remove it. A good way to get rid of moss or mold is to use chlorine bleach. You can also use copper sulfate as well. Lastly, if your roof has any shingles that are missing, replace them. If you're unsure how to handle any issues related to your roof, contact a roofer to get an expert opinion.
4. Moe the lawn
Your front lawn is one of the first things that a home buyer will notice. The property value of your home can increase up to 14% when the trees and shrubs are well-maintained. There may be a lot of work you need to do once all the snow melts. Use a rake to gather all the leaves that were hidden under the snow. Once you've done that, create a pile of branches or any other debris that's on the lawn. Trim all of the shrubs and trees that need trimming, and then dispose of everything according to your city's guidelines.
5. Clean dryer vent
A dryer vent that's not been unclogged can potentially be a fire hazard. You should first disconnect the vent from the back of the machine. After you've disconnected the vent, remove the lint by using a dryer vent brush. Once you've cleaned that end, you need to clean the other end of the vent. Remove the dryer vent cover located outside of your house, and then use your dryer vent brush to remove the lint. Be sure that the vent cover flap is freely moving.
6. Remove allergens
Allergens can make breathing inside your home difficult. There are easy steps you can follow in order to keep the air in your house clean. The first thing to do is to declutter your home. You want to make sure there are fewer places for allergens to accumulate in your home. Take out any old clothes, rags, and all other porous items. The area where you may find most of the allergens is in your bedroom. Make sure to do a thorough job of cleaning it out.
In addition to decluttering, you should also make sure the filters of your air conditioning system are regularly replaced. If you want to decrease the amount of pollen that gets into your home, try to keep windows closed during early morning hours, and when conditions are windy. Lastly, keeping allergenic trees such as maple and birch off your landscape can help reduce allergens getting in your home as well.
7. Clean windows and drapes
Winter weather can take a toll on windows with having to block out snow, dust, dirt, and cold winds. When washing your windows, wash both the inside and outside of it. Cleaning your windows will allow more light to get into your home. After you finish cleaning the windows, it's time to take care of the drapes. You can do one of two things. You can either wash and dry clean the current ones you have, or you can upgrade them. If you want drapes that let in more light while still providing privacy, use sheer drapes. Another upgrade you might want to consider is window film. Windows let in at least 50% of UVA rays. Window film can provide effective indoor protection by blocking up to 99.9% of UVA radiation.
8. Perform window maintenance
Recaulk your windows if you're dealing with any air leakage from them. This will not only keep out the air and bugs from outside, but it will also help you save energy because your HVAC system will not have to work harder and longer to maintain the temperature inside. Window screens can sometimes get damaged over the winter. Replacing them will allow you to enjoy the warm breeze of spring without any bugs getting in your house. Additionally, you should replace the window if you see any condensation between the layers of glass.
All of these tips will help freshen up your home for the spring season within your budget. Be sure to clean, repair, or upgrade any other area of your home not mentioned. Regular maintenance is the key to creating an enjoyable space to live in, and a valuable property that entices potential home buyers.