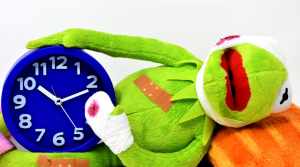 The first thought that comes to mind for most regarding a personal injury claim, is the immediate injuries sustained (i.e. broken leg, bruises, torn muscles, loss of a limb, etc.). Though these are all injuries that should be compensated for, there are other issues that arise due to accident injuries that can be considered to be the cause of pain and suffering. On the surface, that may seem like a rather vague term. However, pain and suffering can both be calculated and compensated for in personal injury claims. Before pursuing such damages, it is important to have an in-depth understanding of exactly what constitutes pain and suffering, how it's calculated, and how to prove it. Working with a reputable personal injury lawyer can help to ensure that you are compensated for the effects of an accident that go beyond the initial injury and medical costs. Learn more about pain and suffering in personal injury claims below.
What is Pain and Suffering in a Personal Injury Case?
Pain and suffering is a term used in law to define injuries that are the result of an accident. Not only does it include physical pain, but it also encompasses mental anguish (fear, stress, insomnia, inconvenience, etc). Any form of pain and suffering that is not a favorable repercussion of an accident can be compensated for. This is especially true when a plaintiff can present strong evidence proving that they have suffered.
Types of Pain and Suffering
There are generally two types of pain and suffering. They include physical pain and suffering as well as mental pain and suffering. While the latter can be more difficult to prove (without appropriate documentation), they can both be proven with the help of an experienced personal injury attorney.  Learn more about each type of pain and suffering below.
Physical pain and suffering: This includes the pain that comes along with the injury that has occurred as a result of an accident injury. Furthermore, it encompasses the ancillary effects of that pain like not being able to walk up a flight of stairs, inability to live an overall normal life physically, needing a wheelchair or walker, etc.
Mental pain and suffering: Mental pain and suffering as a result of an accident injury can include but is not limited to mental anguish (stress, fear, worry, etc), limited energy, PTSD, sexual dysfunction, severe mood swings, etc.
How to Prove Pain and Suffering
Being awarded damages for pain and suffering is possible if you have the evidence to back up your claims. Evidence can include personal journals, videos, photographs, physical health records, psychological/mental health records, witnesses (family and friends), etc. Your proof should detail the emotional and physical anguish that you have suffered as a result of the accident injury. Providing documentation that you have sought treatment from a mental health professional can be an important factor in proving your case.
Getting Compensated Fairly
There is no one set of rules or calculations used to determine how much a plaintiff should be compensated for their pain and suffering. There are many factors that are used to determine whether or not you will be compensated for the full effect of the injuries that you have sustained. They include how credible you are, how much evidence and proof you are able to provide, the experience of the personal injury attorney that you choose to work with, etc. In many cases, insurance companies will attempt to make a "low ball" offer that does not consider the full extent of your pain and suffering. Working with a knowledgeable and aggressive personal injury attorney can help to circumvent this issue and ensure that you are compensated fairly for all of your pain and suffering.