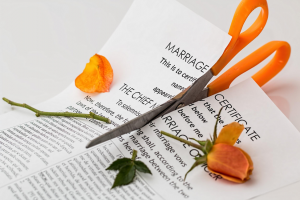 The ugly truth is that divorce is stressful, disheartening, and in some cases, can become quite nasty. When it comes to finances, divorce can add further strain to the process by complicating things such as rights to property, wealth distribution, child support, and more. The best way to reduce this stress is to know exactly what to expect when you get divorced. Here's what you need to know about finances and divorce, so you don't go into the process without knowing what to expect.
Divorce Can be Expensive
Be prepared to take a blow to your savings account if divorce is looming on the horizon for you. Between court fees, filing fees, attorney fees, settlements, and every other cost associated with the process, you're likely to spend quite a large chunk of cash on your divorce proceedings.
It's important to accept this fact ahead of time and not try cut corners, especially when it comes to your legal representation. You'll want to save money on the divorce, but the fact is, the best way to save money is to spend it responsibly.
Create a Budget Ahead of Time  
Once you know you're getting divorced, you'll want to start budgeting out monthly expenses. Not only does this make allocating child support and settlements much simpler, but it can also help you make a financial plan for post-divorce. If you're living on two incomes, you might need to downsize after the divorce, so you'll want to know exactly what kind of lifestyle you'll be able to afford.
A budget can be as simple as a monthly spreadsheet, or you can find a budget template online among thousands of websites that offer them. Whatever the case, be sure you're financially aware before going into the divorce proceedings.
Gather Documents and Make Copies
Important financial documents will be necessary for divorce proceedings. Bank statements, credit card statements, housing paperwork, car titles, etc., will all be necessary documents that you should have at the ready. Getting certified copies of these items is also a good idea, as single copies can tend to get lost in the massive amount of paperwork you'll be dealing with during the divorce.
Divorce and taxes go hand-in-hand, so having certified copies of all your documents will make next year's filing that much simpler. Your marital status won't change until the following tax year, but the IRS will still want to know that you got divorced.
Don't Make Large Purchases During the Process
If you're thinking about buying that new jet-ski or a timeshare in Florida, post-divorce is the best time to do so. Making large financial purchases can not only put more financial strain on yourself but also serve to complicate the process. Let's be honest, you don't want your soon-to-be ex-spouse to get a portion of the purchase you've made, do you?
Keep large purchases at bay until your proceedings are final. This might mean you have to wait up to a few years to buy that jet-ski, but it will be worth it in the end when you don't have to worry about it being included in a divorce settlement. Imagine cruising on the lake on your brand new jet-ski without a care in the world!
Health Coverage May Change
Married couples often have joint health plans that help to mitigate some of the costs associated with health insurance. You'll want to plan ahead for this change as well, for if you're on your spouse's plan, you will lose your coverage at some point in the process.
Health coverage can be expensive, so be sure to shop around for a plan that will meet your post-divorce budget. If your place of employment offers any health plans, that will be the best place to begin your search. If not, you can always try the Healthcare.gov marketplace. Losing your health coverage is considered a QLE, or "Qualifying Life Event" which will allow you to shop for coverage for up to 60 days after you lose yours.
Conclusion
Divorce can be a miserable process for everyone. Just remember when tempers are flaring, there is an end in sight, and planning out your post-divorce finances is the best way to ensure you retain that precious freedom once the process is completed. Keep your cool, pay for a good attorney, and most importantly, do not take unsolicited advice from friends, family, or coworkers. Leave that to the professionals!