9 Basic Facts About Payday Loan Requirements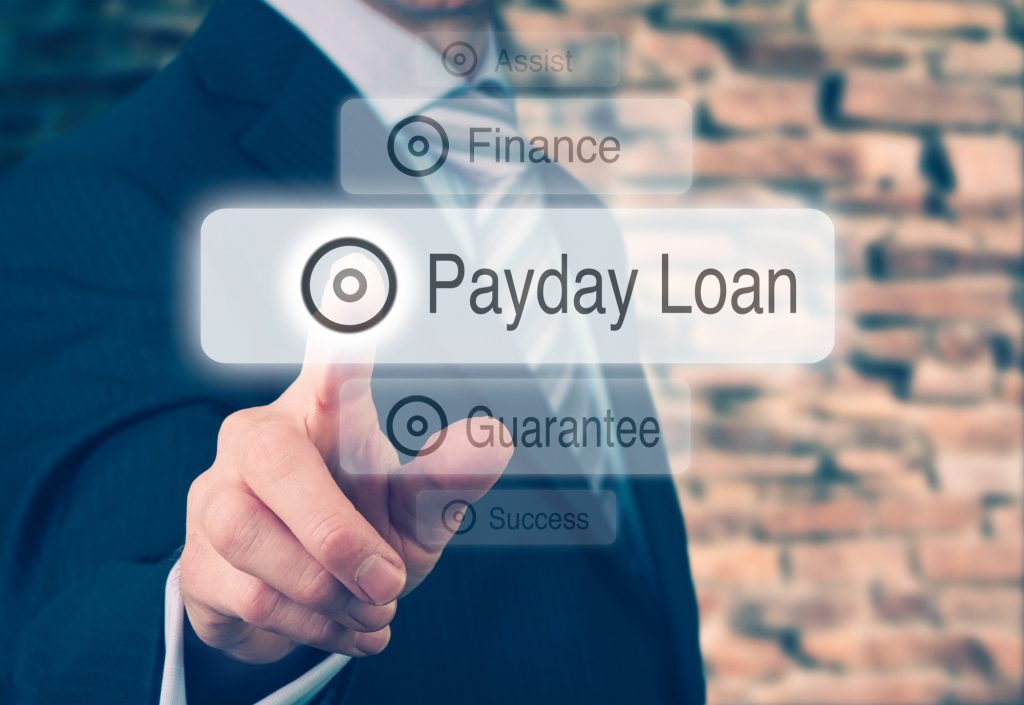 It's inevitable, your car breaks down or you receive an unexpected medical bill. All completely out of the blue and when you're dead broke.
Where are you supposed to come up with this money?
That's when you notice the payday loan TV commercials or you've seen the stores about everywhere in town. It's tempting to look into, especially since you need money fast. But what are the requirements to get the loan?
Look no further. Here are 9 basic payday loan requirements and facts to help get you started.
What Is a Payday Loan?
A payday loan is available to people who need immediate cash to help pay for emergencies or other urgent needs. They are short-term loans that are small-dollar and high-interest, with annual percentage rates (APR) usually in the triple-digits.
These loans are typically expected paid back within two weeks, or by your next payday.
Lenders such as Speedy Cash and First Finance payday loan help with personal or business-related cash advances.
1. Be at Least 18 Years Old
As with any other loan you apply for, to get a payday loan you'll need to be an adult of at least 18 years old.
To show proof of your age, you'll need to present a form of I.D. that lists your birth date, such as a driver's license or a valid birth certificate.
2. You Must Be a United States Citizen
Most payday loan lenders will require you to be a United States citizen to apply for a loan. To prove this, you'll likely need a Social Security number or another form of government issued I.D. showing citizenship status.
Other lenders only require you to live in the State you are applying for the loan in. A valid State driver's license or a utility bill with your home address are forms of residency proof. The utility bill should also have your name on it to prove you live at that address.
3. Have a Steady Form of Income
All payday loan lenders will want to ensure you're able to pay the loan back. For this, you need to prove you have a steady form of income.
Some lenders will require your income to come from employment. Paycheck stubs and/or an employment verification letter will prove your employment status and show how much you make.
Other lenders don't mind if you're not employed, just so long as you still have a steady form of income. You'll need to bring proof of that income as well.
Check with your lender to see if they have a minimum income amount. Some States require you to make at least $1000 per month.
4. Have an Active Checking or Savings Account
One of the easiest ways for lenders to send you money once you have a loan approval is to direct deposit it into your bank account. For this reason, you need to prove that you have either a checking or savings account that has been open for at least a month.
A debit card or pre-printed checks are acceptable forms of proof in most States.
But if you only have a savings account, check with your lender to find out if this is ok. Some lenders won't deposit money into a savings account, instead requiring you to have a checking account to receive money.
5. Have Valid Identification
Another one of the payday loan requirements is to have valid identification. It's to prove you are who you say are.
Most government issued I.D.'s with a picture is accepted. This includes a driver's license, passport, and identity cards.
If you don't have one of these, contact your local payday loan lender to find out if they accept any other forms of identification.
6. Working Phone Number
It's not always required, but many lenders want applicants to have a working phone number. This can be either a house, work, or cell phone number.
Lenders use a phone number to contact applicants in case there are any questions about their information, especially if it is an online application.
7. Military Status
Active military personnel and their dependents have protection from high annual percentage rates (APR) through the Military Lending Act (MLA). This caps credit products such as payday loans, finance charges, and participation fees to 36%.
Since the typical payday loan APR is 400% or higher, the MLA greatly limits what the lenders can make from loans given to the military and their families. For this reason, many lenders won't accept loan applications for those in the military.
If you are active military personnel or a dependent, check with your local lender to see if they have this restriction.
8. Bankruptcy Status
If you're currently in the process of filing a bankruptcy case or are planning to do so in the near future, you likely will not qualify for a payday loan.
This is because a payday loan is not a secured loan or considered to be a priority debt, which makes it dischargeable under Chapter 7 bankruptcy.
Also, if your bankruptcy case is ongoing but you file for a payday loan without permission of the court, you could get in trouble with your trustee. You'll run the risk of having your case dismissed and have it thrown out of bankruptcy court.
9. No Credit Checks
The majority of payday lenders will not run a credit check when you apply for the loan. You can receive an approval regardless of whether you have good, bad, or no credit at all. That's one of the many reasons they are so popular.
But take under consideration that a few lenders will do a credit check at their own will. And your loan decision could be based on your credit score.
You'll have to check with your chosen lender to find out if they occasionally run credit checks to be sure.
Check off Your Payday Loan Requirements
Sometimes life happens and you need money fast. Now that you know what the payday loan requirements are, you'll be ready next time life happens to you!
Finally, if you need more information on how to how to get a payday loan consider checking out loanza.com.  They're an excellent little site in the UK with information on all sorts of loans – well worth visiting.
Check out the rest of our blog for more tips!