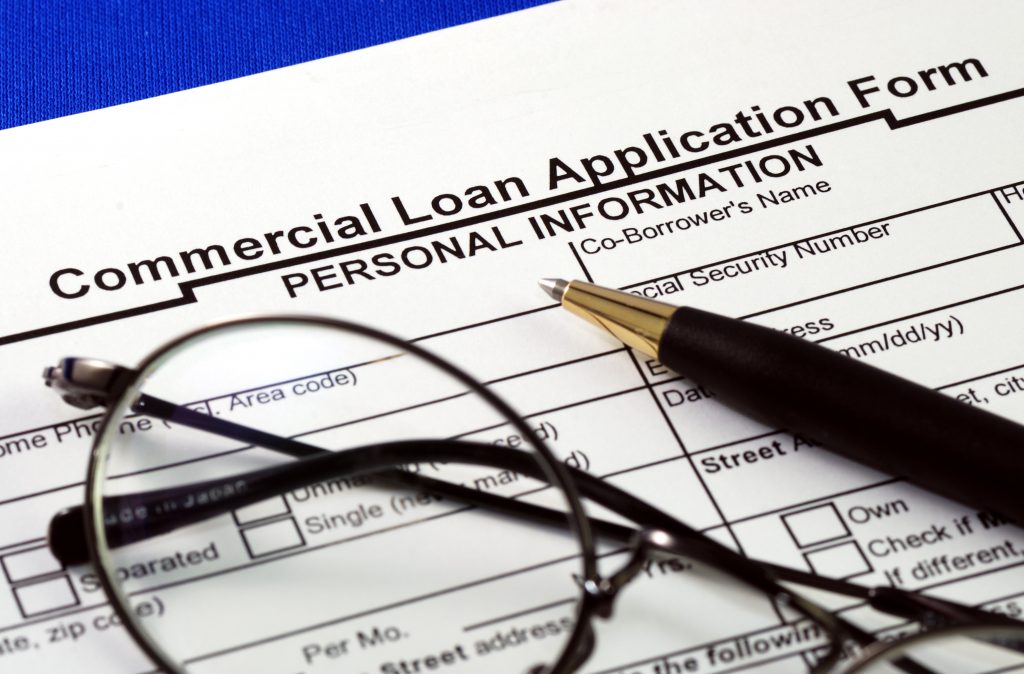 If commercial real estate investment is where your next major investment decisions are driving you, you might not know what lies ahead of you. One of the first steps to investigate is how to get a commercial real estate loan. If you're unable to get a loan that adequately covers your property at a rate that makes sense for you, then you need to do your research.  An alternative is using an investment company that can ensure your real estate investment provides a return with less risk and effort.
Here are four tips on getting a loan that makes sense for you and your financial goals.
1. Get Your Business Finances In Order
One of the ways to ensure that you get the kind of commercial real estate loan that you're looking for is to know what lenders are looking for. One of the top things they're going to check out is your business finances. You'll be under a lot more scrutiny when you apply for a commercial real estate loan than if you were applying for a residential loan, so be prepared.
Banks and other lenders are going to look carefully at the kind of cash flow that you have. They want to know that you have what it takes to repay the loan in a timely fashion without slipping and ending up underwater on it.
A lender is going to calculate the kind of debt coverage ratio that your business could absorb. They'll look at the operating income that it takes to keep your running from year to year and then divide that by the total debt service. They're going to want to see a ratio of at least 1.25 before they give you what you're asking for.
Watch your business credit score as well. Any lender who you approach is going to take a look at how well you pay back what you loan when they calculate the down payment that you require. They'll also consider the structure of your business before they allow you to take out any money.
VIP Realty advises you should even put a business plan together to show how you're going to use the space.
2. Watch Your Personal Finances
When you apply for a commercial loan, your personal finances are going to come into place. Since small companies are usually owned by one person or a few people, they're going to want to look into everyone's finances before they lend. A commercial real estate loan that's given out to an LLC which owns other properties is going to have some precedent for how they've treated money.
If the people who operate the LLC are burning through money and could end up needing more money from the company, they'll raise a red flag. Anyone who has a poor credit score or multiple bankruptcies is going to be a riskier person to lend to, even if the company does fairly well. Auto title loans that are paid off can help. Manage your financial problems in advance and work on your credit score before you apply.
If you have a low credit score, you could impact your company's ability to take out a loan. Previous foreclosures or tax liens look bad and are going to change how a lender feels when they're considering working with you.
3. Consider the Property
When you're looking to loan money for a commercial property, the property itself is going to come into play. The lender is going to attach a loan to the property. If it's in bad shape, is near a toxic waste area, or has had problems in the past, that could be a factor.
If you don't pay on time, the lender is going to get the right to seize the land. However, if the land is in poor condition or isn't worth a lot, the lender is going to be stuck with something that's hard to make money from.
Apply for an investment property loan if you're not going to take up at least 51% of the building. Hard-money lenders are going to base their loans on how much a property is worth without much to do with how the owner's credit score is. If you run a business out of 51% of a multi-family property, you might end up being able to get your residence covered.
Lenders are going to limit your borrowing to the loan-to-value ratio which is only about 75% of the value at maximum. That means that you need to come up with the rest of the figure to put down on the property.
Finally, you can always do some market research on what the mortgage market looks like. Thats usually a good way to find out if the financing you're getting is optimal.  Supermoney.com has a good 2020 Mortgage Industry Study here. 
4. Get Your Application Materials Together
If you take your time to get your application materials in order in advance, you can see where your weaknesses are in advance. You can avoid potential problems and even fix issues before you get rejected. Applying for a loan can actually cause your credit score to drop, even if you get it, so before you apply, take a look at how you look on paper.
Put five years of tax returns together. You'll be able to map out a trajectory of your assets this way. Take a look at the projected cash flow that you'll have over the life of your loan. This can help you understand where you've been and where you're headed.
Get a third party to approach the property in advance. This can offer you the opportunity to see how much you really need and show your lender that you're asking for a fair amount.
You should even put a business plan together to show how you're going to use the space. This shows that you know what you're doing and that you're attempting to make the most out of the property.
Check out Assets America if you want to see what an alternative lender could offer you for your next commercial property investment.
Learn How to Get a Commercial Real Estate Loan
If you're going to try to get a loan, learn how to get a commercial real estate loan in advance. The more you know about the process, the less redundancy you'll face and the more time you could save in the long run. You'll also be more likely to get the loan when you know what lenders are looking for.
If you're just investing to flip later on, check out our guide for tips on what you should be flipping.