Money is always important, but saving up for a solid financial future can be overwhelming. There are so many moving parts: loans, credit cards, credit scores, retirement accounts, mortgages, risk assessment, and on and on. It's hard to tackle all that information head on, and if that's how you approach your future, you're sure to make mistakes as you forget something important or let the stress get to you.
Instead, you should break down those big projects into bite-size pieces, things you can do right away or in the near future and check off the list. Each accomplishment won't be as big a win, but with each tiny step, you'll be moving toward your final goal. If you need a place to start, the following ideas are all things you can act on immediately to improve your financial situation.
Put Aside Some Money From Every Paycheck
A lot of people live paycheck to paycheck and worry about what might happen if those checks stopped coming or if a big, expensive problem suddenly appeared. However, if you put some money away in a savings account you would have fewer reasons to worry. To get that savings, consider depositing some of your earnings in a savings account every pay period. It doesn't have to be much, and you may be surprised by your ability to adjust if you tell yourself the money is completely off-limits.
Record Every Expense for a Month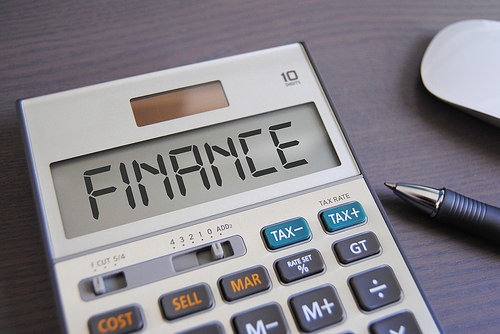 Image via Flickr by GotCredit
Have you ever looked at your checking balance and wondered, "Where did all that money go?" You can answer that by recording every purchase and transaction you make during a single month. That means keeping every receipt, writing down every meal you eat at a restaurant, holding onto each bill you pay, and recording every online purchase you make. It also helps to get your bank records together. Once you have all the numbers in front of you on a budget list, it becomes easier to see what fat you can trim and what changes you should make.
Research Your Debt Options
Many people would have much brighter financial futures if they didn't have a significant outstanding debt such as a student loan, a house mortgage, or a health care bill. These debts can be daunting, especially if you're having trouble making ends meet, which is why several options exist that can help ease your debt burden. For instance, debt consolidation packages all your debts into one simple loan with one simple payment, and if you're eligible for debt settlement, you could get a large percentage of the debt knocked off.
Planning for the future is harder than you might expect, especially if your current finances give you enough to worry about. However, planning for the future is important no matter what your income and expenses are, and having something set aside for the future is even more important when you don't have much to spare. By concentrating on what you can do here and now, you can build toward that better financial future with savings, budgeting, and debt management.