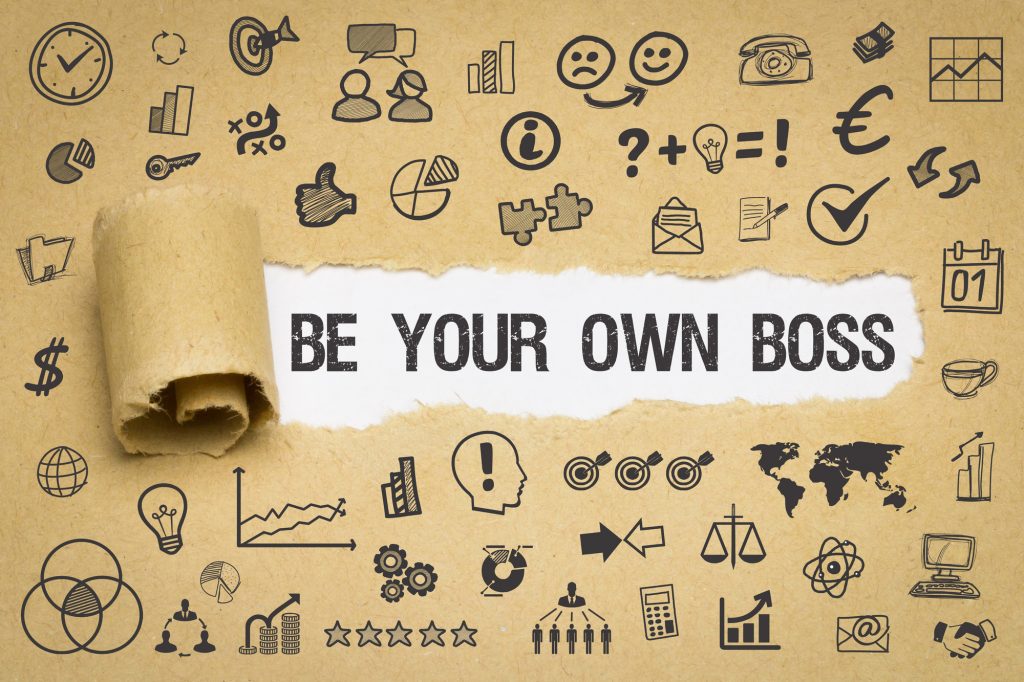 The United States boasts 28 million small businesses. In other words, 99.7 percent of American enterprises are small ones. And small businesses come with many advantages, from financial independence to freedom.
But when it comes to small business survival over the long haul, the figures prove daunting. Only about two-thirds of entrepreneurial enterprises with employees last beyond the crucial first two years.  Many companies have identified items like promotional backpacks to quickly generate a local buzz.
When it comes to owning your own business, you may be wondering how to open a business that's poised for success from the get-go? Read on for your step-by-step guide to starting a business with the potential to succeed.
Know Your Why
Have you been asking yourself, "How do I start my own business?" If so, the answer's simple.
Start with yourself.
Why? Because the success of your enterprise depends on your reasons for a small business start up in the first place.
Do you want to start a company in order to make more money? If so, then don't quit your day job. Instead, find a side hustle that'll earn you extra revenue.
Yes, this means you'll have to work extra hours. But if you're not willing to put in the time and energy for a side job, then how will you ever handle the intense amount of sweat equity that a full-time small business requires?
That said, if the whole point of starting your own business remains the freedom you'll enjoy, then consider leaving your current job behind.
Get Real
Find your reason and then be brutally honest about the resources you have available to make it happen. For example, do you have special skills that you can exploit as an entrepreneur?
Or, will passion for a cause prove a driving force?
How much capital will you need to get started? And how much are you willing to invest over the long haul?
Does the lifestyle you want to lead fit with the sacrifices entrepreneurs must make?
Don't flinch when it comes to answering these questions honestly. Many small businesses fail simply because the entrepreneurs who start them don't have a clear perspective on the reality of the undertaking. Don't let that be you.
Discover a Great Business Idea
Do you have a viable business idea? If so, you can skip over this step.
But if you don't, then start brainstorming. Consider your skills and expertise as you list potential ideas.
You should also take a look at the following business generation questions:
Is there something that bugs you that you'd like to fix? If your business can fix other people's problems, then you'll have a ready and steady supply of customers.
Do you see something on the horizon that you could bring to life? Whether it's a new technology or other innovation, if you can change the business landscape and stay ahead of the curve, your company will do well.
Can you do things better, faster, or cheaper? You don't need to have a Eureka moment to start a new business. Heck, you don't even need a fresh idea, but you must have some way to differentiate yourself from the competition.
If you still find yourself at a loss when it comes to a business concept, then find a business mentor. Or, network in entrepreneurial circles where you can draw on the advice of others. Look for solutions to problems and search for other ways to get inspired by the world around you.
Do a Research Deep Dive
Congrats! You've identified a great business idea. Now it's time for a research deep dive to establish the viability of your concept from a market standpoint.  It's important research the business type you will utilize, which the most common and recommended is starting an LLC.
Start by checking out what the competition's up to. This proves a great way to analyze what works and what doesn't. Also look for ways you can exploit the weaknesses of your competition to your advantage.
If you expect customers to choose your company and its products and services over those of your competitors, then you must give them solid reasons to do so.
Know Your Market and Your Audience
As you explore the competitive landscape and learn more about the market, start developing a clear concept of two things:
Who needs what your company offers
How can you reach them
Knowing your competition, understanding the market, and developing a thorough customer identity will position your company for optimal success. It'll also let you test the viability of your business concept.
If it doesn't look as promising after you do the research, don't worry. Just go back to the drawing board and start again. As you explore the market and its customers, look for a niche where you can establish your footing and your company's success.
Create a Business Plan that Can Lead to Growth and Financing
Once you feel comfortable with your business idea, start planning. Without a plan, your small business will never become a reality. So, don't get impatient and skimp on this crucial step.
What is a business plan? Think of it as your blueprint for success. It will guide you through every stage of your business starting and help you establish and grow moving forward.
You need to create a business plan with enough inherent flexibility to grow with your company. For example, you may foresee expanding your business into a chain or franchise down the road. Incorporate this into your plan, too.
Interested in learning more about establishing a chain or franchise? Check out this article by Dealstruck.
As for how you structure your business plan, you have options. Different businesses call for different plans. That said, if you'll need to turn to investors or a financial institution to get your company off the ground, then go with a traditional plan.
You'll also want a presentable business plan should you opt for a more innovative approach to small business funding such as equity crowdfunding.
Owning Your Own Business
Interested in learning more about owning your own business. Or, maybe you've got questions about managing your money? We've got you covered.
Follow our managing money blog for the information you need to take control of your finances and your future.