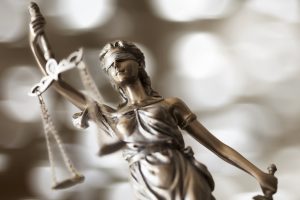 In the three years the hit MTV show The Jersey Shore ran, it garnered millions of fans; the season four premiere alone saw over 8.78 million viewers as Snooki, JWoww, Pauly D, and 'The Situation' entertained the entire country. Now, it seems, 'The Situation' is in a situation himself: after pleading guilty to tax evasion in January 2018, the 37-year-old reality TV star is headed to prison.
Mike Sorrentino is the man behind the nickname. One year ago, Sorrentino admitted in a federal court in Newark that he did not pay the full amount of taxes he owed for 2011. According to an indictment, Sorrentino and his older brother, Marc, made approximately $8.9 million from 2010 to 2012; the money came from club and TV appearances, as well as endorsement deals and products they sold off of Mike's newfound fame. In fact, he went beyond underreporting: he made multiple deposits of $10,000 in order to evade detection by the IRS.
He was ordered to pay $123,000 in restitution and, as of January 15, 2019, was on his way to Otisville, New York to serve an eight-month sentence.
For any who might be concerned about the IRS coming after them for failing to pay their taxes, the government agency is actually much more discerning: though they can (and do) audit business tax returns within three years of filing and collect back taxes owed for up to 10 years, if they find that a mistake has been made, they usually assume it was just that — a mistake. In addition, they don't criminally pursue people that simply can't pay their taxes. Purposefully underreporting or concealing information during an audit, however, is a criminal act.
Oddly enough, tax evasion isn't uncommon among the rich and famous. Millionaire software tycoon John McAfee, creator of the anti-virus software McAfee, recently unleashed a bizarre diatribe against the IRS in a Twitter rant just two weeks before Sorrentino's trip to Otisville. In a series of tweets, he openly admitted that he has not filed a tax return in eight years and even compared the Internal Revenue Service to Nazis.
Though McAfee's tirade was eccentric, to say the least, a simple Google News search for "tax evasion" reveals how prevalent the crime is, and all throughout the world. Fortunately, this nation has approximately 1,315,561 lawyers to pick up the slack.