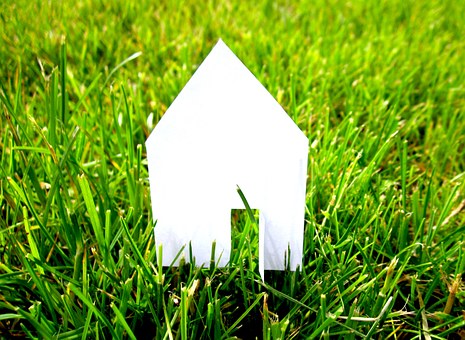 Buying a fixer-upper home can be a great way to save money on your starter home. You can also customize your home. This way you can add stylistic touches of your own. However, there is a big difference between a fixer-upper and a total flop.
A fixer-upper has the potential to be a great home and save you money. A flop is a money pit that isn't worth your time or energy. Unfortunately, many new homeowners get roped into buying a fixer-upper. The televisions shows and their real estate agents are awfully convincing. In fact, 64% of people place more value on customer experience than price. When it comes to making a purchase and a good real estate agent can make or break your house-hunting adventure.
So, before you say yes to the first fixer-upper you see, here are a few tips to buying a not-so-move-in-ready home.
Hire a good home inspector
A home inspection can clue you into some of the hidden problems with the house. You or the seller may not be privy to at the time of purchase. Your home inspector will go through a multi-point inspection to ensure things such as the foundation, walls, ceiling, and insulation are all satisfactory. They'll also look for signs of wear, decay, and mold that might end up costing more than you initially anticipated.
For instance, you might buy a fixer-upper that appears to have a new roof but your inspector tells you that you have extensive mold damage underneath your shingles. Roof damage is common and four out of five houses in the United States are equipped with asphalt shingles. While asphalt shingles can be effective, they have a limited lifespan, usually 20 years or so. That's why it's important to find a qualified home inspector who can identify any problems that might turn your potential fixer-upper into a guaranteed flop.
Not sure where to start? Ask your realtor or real estate attorney for help finding a reliable home inspector near you.
Ignore aesthetics
Most millennials have very specific aesthetic requirements when it comes to their living space. Unfortunately, you'll need to make some sacrifices if you want a starter home you can actually afford.
You're probably going to walk into a few homes that look like they haven't been updated since the mid-seventies or were decorated by a color-blind interior designer. It happens. However, it's important to not get hung up on decor. Things like wallpaper, paint color, carpeting, furnishings, and anything else that can be easily corrected are inconsequential. Remember, you're buying a fixer-upper not a move-in ready home, so there are going to be some things that you're not going to like. There are other ugly aspects of a home that shouldn't dissuade you from making an offer as well, such as bad smells, outdated appliances, odd floor plans, and a poor curb appeal. Peel back that old carpeting to reveal hardwood floors and slap on a fresh coat of paint — good as new.
Check out the plumbing
Plumbing is one of those "out of sight, out of mind" aspects of homeownership but faulty plumbing can be a quick trip to a bad buy. Older houses could still be equipped with outdated or compromised plumbing and features including pipes, toilets, showers, sinks, and more. While the features can be easily replaced and are generally the first things to go during a remodel, gutting the house and replacing the pipes is costly and difficult. During your walkthrough of the home, check for things like stains and streaks that are indicative of water damage. You might have stumbled upon one of the 10% of homes that have water leaks that waste a daily 90 gallons or more, so it's crucial to look for any signs of water damage.
Fixer-uppers are amazing opportunities to create the house that you want or to bring in some extra capital. Whole home remodels account for 35% of remodeling jobs and a fixer-upper is essentially just one big remodel. So when searching for your starter home, keep these tips in mind to come away with a steal.
Appliance selection is also crucial, before buying used or new products make sure to consult with soemone who is an expert like anaheim appliance repair.