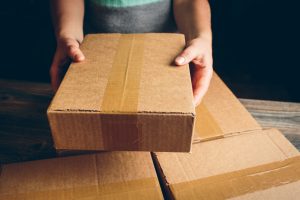 Approximately 35.1 million Americans move every year. Most people expect to spend a decent amount of money during the moving process.  There are just as many who are surprised at the final total of the bill. Fortunately, with some planning and preparation, you can cut moving costs and maximize efficiency. Here are just a few proven ways to save on moving costs this summer.
Aim for Mid-Month
First, it should come as no surprise that summer is generally the busiest moving season of the year. Back in 2004, 69% of Americans owned a house. However, that number is down to 63.4% today. This means that the population of renters is growing. As a result, they're significantly impacting the moving market. Renters typically move at the beginning or end of the month.  If you're set on hiring a moving company, try to schedule a date for the middle of the month. You'll have more flexibility when choosing a date, and you have the potential to get a lower quote from movers. If the move must be scheduled toward the end of the month, at least try to schedule it in the middle of the week.
Explore Your DIY Options
In 2016, there were 560,000 homes sold in the United States. This may not be a viable option for all types of moves, but if you're moving to a smaller home, an apartment, a mobile home, a modular home, which is 60% to 90% completed in a factory-controlled environment, or any other 'downsized' living option, you can substantially cut costs by moving what you can by yourself.
To pull this off, you need to give yourself enough time to go through your belongings one room at a time and recycle, donate, sell, or otherwise dispose of any of those that are unnecessary or unwanted. Then, think about the smaller boxes and items that may fit in your vehicle, as well as the larger appliances and pieces of furniture that will inevitably require the assistance of a mover. Separate your belongings accordingly and you could cut your bill in half, or even more.
Get Picky About Packing Materials
Do you really want to lower your moving costs? If you're in need or cardboard boxes, bubble wrap, or any other basic packing materials, the absolute last thing you should do is purchase them from your moving company — or at all, for that matter. Not only is it a good idea to start saving boxes in advance, but boxes and packing materials are readily available for free, if you know where to look.
"If a move is in your future … You can also get boxes from local businesses, especially liquor stores, drugstores, grocery stores and offices. All you have to do is ask. Remember, if you hire movers, you may have to buy boxes from them, especially when packing valuable items," writes Melissa Neiman on Bankrate.
It should also be noted that numerous household materials can be substituted for packing materials in a pinch. Towels, sheets, blankets, and other linens are great options, and they're environmentally friendly, too! As long as you're careful about the packing process itself, there's minimal risk for damage. This can lessen your moving costs.
Ultimately, moving during the busiest season of the year — summer — will likely come with higher moving costs. But keeping these tips in mind during your moving process can help you come in under your budget regardless of the busy season.
Like DINKS? Subscribe!
Subscribe to get the latest DINKS Finance content by email.