When you decide to sell your home, it's important to make sure it is in the best condition possible. This is especially important nowadays with so many people looking at images of homes online. In fact, the National Association of Realtors shows that 56% of home buyers aged 36 years and younger found their homes using the internet. With that in mind, it's crucial your home is picture-perfect — and this includes landscaping. So if you're thinking about putting your home on the market, make sure you complete these landscaping tasks first.
Guide The Viewer's Eye To The House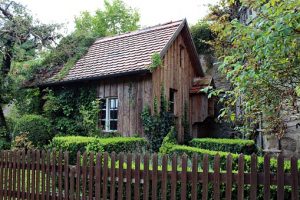 First off, when you have plants in your front yard, they should always guide the viewer's eye to the house. So make sure you have more plants towards your front porch and the front door. This way, when potential buyers are waiting for the realtor to unlock the door, they can admire the plants surrounding them. Additionally, if you have potted plants on your front porch, make sure the pots are in as good condition as the plants are.
When it comes to caring for the plants and greenery you already have planted, maintenance is key to making them look their best. Any trees or shrubbery should be properly pruned and trimmed back — potential buyers will definitely take note of any overgrown plants. And unfortunately, this can show that you don't take care of your property as well as you should. So make sure dead branches and leaves are removed where needed and everything looks well-maintained.
Keep Color and Texture In Mind
If you're planting new flowers or greenery, it's important to keep color and texture in mind. If you have a very mellow color scheme, it may not be as eye-catching as it could be. Instead, consider choosing a variety of colors and textures to make eye-appealing patterns. While it's important to not go overboard, having a good mix is a great way to say "hey, look at me!" to potential buyers.
Landscaping is one task that homeowners often neglect before putting their home on the market. But it's important to remember that simply mowing the lawn isn't going to cut it. Landscaping is vital to selling your home — in fact, the right landscaping can actually decrease the amount of time your home is for sale by up to six weeks.
So while making repairs and ensuring the inside of the house is spotless are important tasks, landscaping is just as important. Keep these tips in mind for an easy way to spruce up your lawn and impress potential buyers.