Just like everyone, luxury home buyers have a list of features they must have in order to purchase a home. Their list may be different than someone looking for a starter home, though. Here are some of the things luxury home buyers need to make a purchase.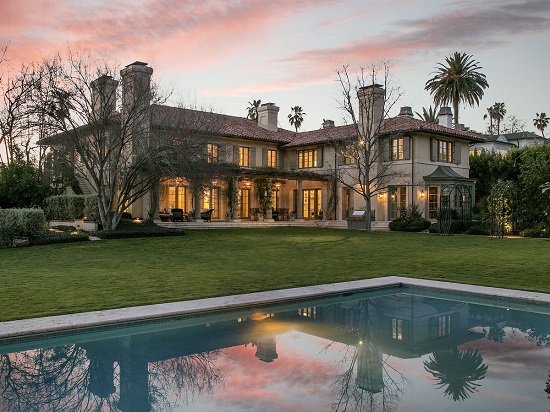 Hardwood Floors
One of the most important features buyers are looking for in a luxury home is hardwood floors. According to USA Today, 54% of buyers are willing to pay more for this feature, and they are willing to pay $2,080 more. Roughly 25% of buyers under the age 35, and 28% of buyers between 35 and 54, say hardwood floors are "very important" when searching for a home. Plus, carpet can contain up to 100 times more allergens compared to hardwood floors.
Finished Basements
Another big thing luxury home buyers are looking for is a finished basement. They want the extra living space, but they don't want to have to do the work themselves to finish it. They want man caves, home theaters, or second livingrooms in their basements. This also means structural features like gutters and foundations need to be solid. Clogged gutters are the number one cause of water basement problems, so those should be in great shape.
Outdoor Entertaining
If you are in the market for a luxury home, you probably like to entertain a lot. In recent years, outdoor entertaining is becoming more and more popular. In fact, more than half, or 51%, of homeowners who are upgrading their outdoor spaces spend six or more hours outside a week. They are mostly relaxing, gardening, and entertaining. They want to be able to fit all their guests in an impressive backyard.
High-End Finishes
Home buyers looking for luxury homes also want high-end finishes. This means they want stainless steel appliances, granite or marble countertops, and sturdy wood furnishings. Consumers expect that their wood furniture and wall decor to last longer than other finishes, of more than 15 years. They want their finishes to look good, and they want them to last a long time.
Grand Entries
One of the first things you see in a home is the entry, and people looking for luxurious homes want the entry to be grand. This means they want a large two-story staircase and a very open floor plan. According to Best in American Living, 39% of buyers looking for houses that are listed for $500,000 or higher say a two-story foyer is essential or desirable. That's compared to only 20% of buyers looking for houses listed at or under $150,000.
Master Ensuite
A master ensuite is a bathroom attached to the master bedroom that is only accessible through that bedroom. This means the bathroom is private and only for those sleeping in the master to use. All of 49% of buyers are willing to pay more for an ensuite, and they are willing to pay $2,030 more. Buyers also want to see two sinks in their ensuites. This is especially appealing for married couples because it means they don't have to share sinks.
Lots of Space
Finally, buyers looking for luxury homes want a lot of space. According to the Scott brothers from HGTV's Property Brothers, high-end buyers are looking for homes with 5,800 to 7,000 square feet. A lot of these buyers are also looking for multiple car garages. After all, they need a place for all of their fancy things.
All in all, luxury home buyers are looking for a home that is unique. Whether this means in color, architecture, textures, or materials, they want their home to be unlike any others.