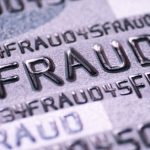 If you are concerned that your financial advisor might be a thief, you should check out this video from Ken Fisher.

With 11 books under his belt, Fisher is a prolific author and as chairman of Fisher Investments, he's on the Forbes list of America's richest 400 people.  The video was filmed when Fisher was a guest speaker at Humboldt State University in California. It outlines his thinking on how you can identify scammers in the money management industry.  According to Fisher, these are the five signs of financial fraud.
The Five Signs of Financial Fraud
1. They combine decision making and custody of assets. That is, the same person who holds the money makes the decisions. All criminals do this, but its not necessary proof positive of crime. Many legitimate hedge funds do this too.
2. Returns are always too good to be true. All great investors have bad years.  In contrast, scammers offer high and smooth returns.
3.  Scammers use complicated or confusing concepts to explain investing results. Ponzi schemer Bernie Madoff talked about "split strike conversions", and NFL scammer Kurt Wright used the terms "capitalizing volume metrically".  The use of these complex mysterious terms discourages questions.
4. They market unimportant symbols related to exclusivity/prestige. Thieves often have photographs with politicians and celebrities. They also build impressive false biographies or personas. In some cases, scammers will own expensive jewelry or high profile assets like cars or sports teams. These are used to manage the scammer's image and lure victims into giving them money.
5. They discourage due diligence. Fraudsters often deflect questions and avoid transparency. Legitimate people will answer questions and provide good service.
Fisher also argues it is harder to spot a fraudster today as society has become more mobile. This means that most people don't have good background information on potential investment professionals.  Flashy lifestyles and photographs with movie stars are not a good basis for investing. Instead, you need to ask the right questions and exercise due diligence.
That's nice, so what?
Here is the takeaway. If your broker shows the five signs of financial fraud, you can check up on him or her.   Go to the Financial Industry Regulatory Authority (FINRA) website or you can visit the Securities and Exchange Division's Investment Advisor Public Disclosure webpage.  Both of these will let you examine the track record of your advisor – and hopefully prevent you from getting ripped off.
For more, you might enjoy our articles on:
Are the Madoff Family Members Innocent Victims of Willing Accomplices?
More Fallout from the Madoff Disaster