Are you tired of taking surveys that promise rewards that never materialize? Look no further: This survey offers the fastest $25 you'll ever make.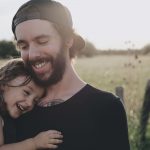 Anyone can take the survey but only people who have purchased their own insurance for 2017 can receive the $25 compensation for answering all the questions.
They include asking you to provide a scan of your insurance card to prove that you actually purchased your own coverage and did not get it from an employer, school or through Medicare or Medicaid.
This Survey Offers the Fastest $25
If you're interested in participating in the survey, please click here to get started. It takes about 10 to 25 minutes to complete, and once you do, you receive an email almost instantly indicating that your payment should arrive within 24 hours. You can choose between an Amazon gift card and PayPal for that.
All of your responses to the survey questions are kept confidential, including the proof of your insurance coverage and contact information for the payment details.
This survey is being conducted by Joany, a new online concierge service intended to help people shop for health care insurance and associated services. Learn more about the company by visiting Joany.com.