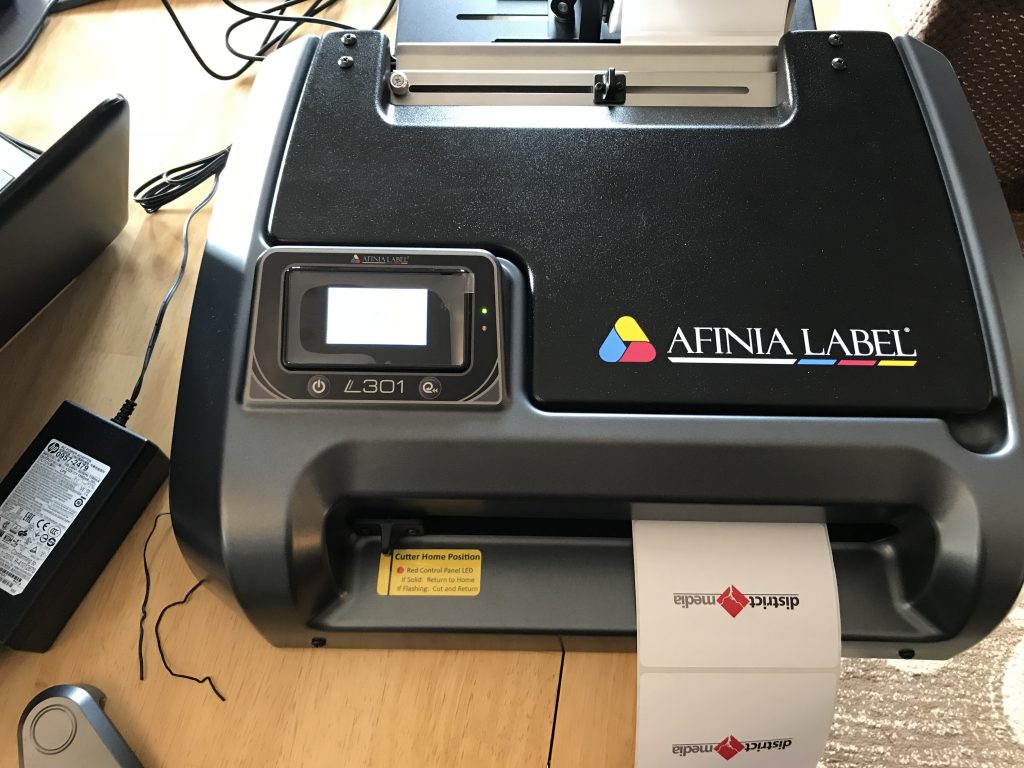 Purchasing new electronics can be a serious investment, especially if it is something you will use regularly. Oftentimes, this also means you pay top dollar. For instance, most recently, Apple and Samsung released phones priced between $800 and $1K. Many people thought it was crazy. Who would pay that much for a phone? But, many buyers simply see a quality product.
The same can be said of many other electronics as well, including things you buy for a home office. What about printers?

I recently ordered an Afinia Label Printer for Small Business for my office and decided to take a look at how it stacked up against other similar products. The results?
About Afinia L301 Label
If you've not heard of Afinia printers before, they are some of the highest quality printers around but they do come with a price. Each model of the printer mentioned above costs about $1,595 but if you are using it for business it will definitely be worth it.
That price tag comes with plenty of great features, including a professional and glossy look. Afinia printers also come with a 1-year warranty.
Obviously, if you're using one of these printers, you'll be printing business labels and other items for your business. One of the key features that makes the Label Printer for Small Business high price tag worth it is the flexibility to make changes to label design at the last minute. You can also minimize waste by only printing the labels you need for the business you're performing. If you only need one, only print one!
Using the Printer
When it came to unpacking and setting the printer up, everything was a breeze. It only took about 10 minutes to set it up.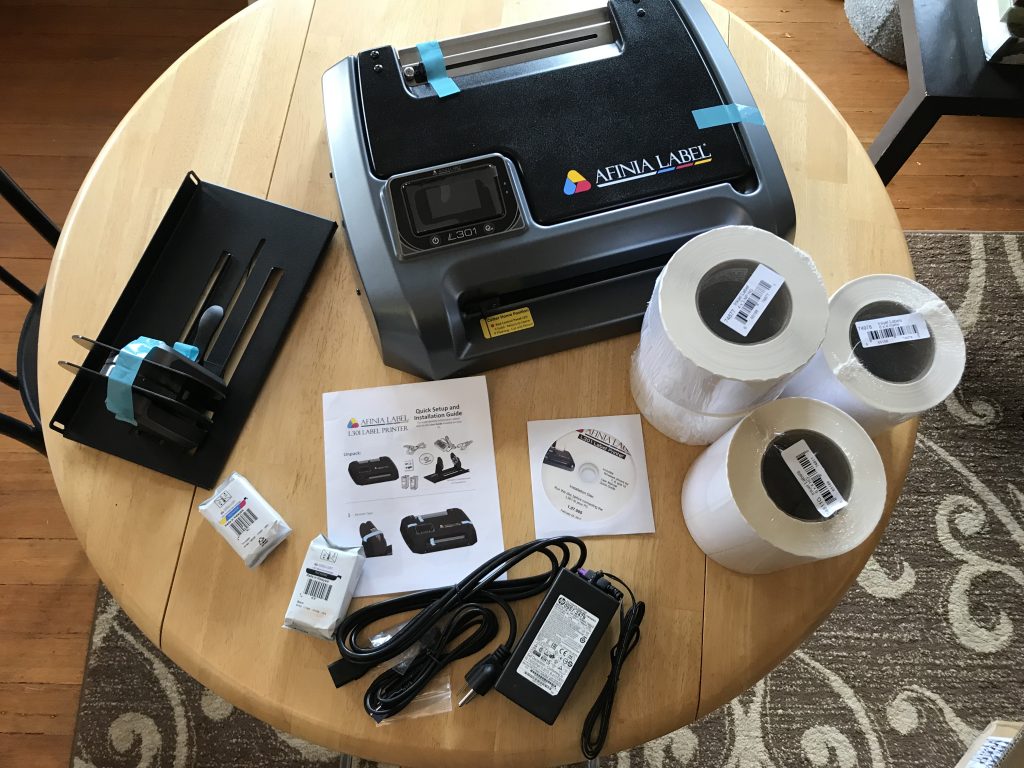 After setting the printer up, it was discovered that software needed to be downloaded to the computer in order for the printer to work. You will need to download software for creating labels to be able to use the Afinia printer. There wasn't anything mentioned boldly on their website about this, so it may catch some people by surprise (it caught me by surprise). However, the site does have some instructional videos that should help.  That said, the process of installing the software and figuring out how it works is a pain.
Once you're ready to print, you won't be let down. The Afinia L301 printer takes just seconds to produce a high quality label. You can also customize the size of the label to just about any size you'd need. The printer was able to create an entire roll of labels in just minutes.   You'll probably want to take some time to figure out the labeling adjustment.
Online Services Price Comparison
While the Afinia L301 label printer sounds perfect, that $1,595 price tag can turn many people off from the purchase. Most individuals with the need for printing labels outsource. Label making services online can get expensive after a while though.
On average, you will pay between $37 and $80 every time you need labels printed. Most companies will also only print in large quantities (250 or more in most cases). If you have to make changes to your logo, the design of the label, or even just need a few (not 250), this can be extremely wasteful. So, buying your own printer can save you money.
The Price of Ink
You will want to be careful though. If your bottomline is saving money for your business, printers can also wind up costing you more than you save. How much it costs to fill the printer with ink and run it is important too. A cheaper label printer with a high ink cost could easily become more expensive than a higher priced printer in just a couple of months. Alfinia provides a calculator to determine the cost of ink for each of your labels to determine if the purchase will be the right move for your business.
All in all, the Afinia label printer is a great machine and makes it easy to cut down waste and save money on online printing services. Watch the video below to learn more!