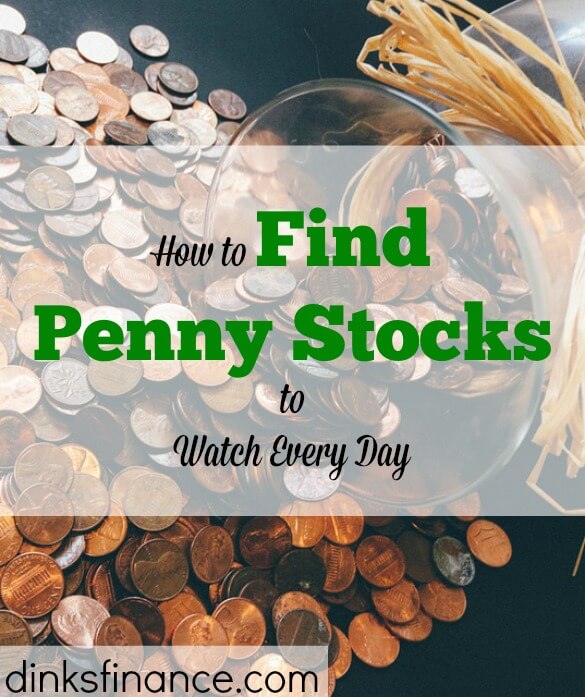 As an aspiring day trader, it is important to be on the lookout for many different kinds of opportunities. The stock market is a big and varied place, so you need a bounty of places to look for chances for profit. That is why seeking out penny stocks to watch each day can be beneficial to your bottom line.
Penny stocks are companies who are trading in the $2 to $10 area, with lots of opportunity for volatile swings in the price. Some investors like to stay away from penny stocks or small-cap companies because the information is scarce and they are afraid of fraud or price manipulation. But day traders are not in it for the long haul looking for long-term gains. Day traders need penny stocks to watch in order to find places to make money every day, not every quarter.
When you are looking at penny stocks you need to be ruthless. Good day traders are quick to cut losing positions and are not sensitive to the companies involved. The companies are just vehicles to profits. You can't get too excited about any penny stock going up because you know it is about to go down. You just need to be able to get in and get out at the right time to maximize your profit.
Penny stocks to watch can be risky. Pretty much any venture out in the market is risky. That is why risk management is so important. What you need to guard against in day trading is fear. You need to be able to trade without fear. The fear is what will drive bad decisions and irrational positions in the market. Fear always leads to greed. You need to control your fear and understand that you are always going to be fine when it comes to making money. That is where your day trading skills come in.
Practice is key. Larry Bird never felt fear before playing a basketball game or launching a shot. That is because he had put in the hours and knew his ability so well that he had no doubts. The need to practice as a day trader is the same. You need to be able to spend time in a trading simulator where the currency is virtual but the speed is just like the regular market. The benefits of paper trading are great because you get to understand the growing risks of day trading without trading any real money.
Finding penny stocks to watch is one the best ways to be a day trader. That means that you can find stocks that are ripe for big moves in the market and you can make real profits from them when you play your cards right. Trading penny stocks mean accepting a lot of risks. So you need to know how to bring down your fear and increase your risk management skills. Being able to handle that risk is at the heart of day trading. When you are comfortable with volatility, you are comfortable with penny stocks to watch.
Get Your FREE Ebook
DINKS (Dual Income No Kids) Finance focuses on personal finance for couples. While by no means financial experts, we strive to provide readers with new, innovative ways of thinking about finance. Sign up now to get our ebook, "Making Money Tips for Couples" FREE.