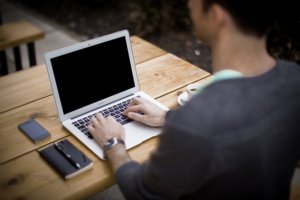 The issue of wealth management for entrepreneurs and sole traders has been in the news of late, thanks primarily to proposed legislation changes that will alter the way in which this demographic saves for its retirement.
More specifically, a report commissioned by the government suggested that self-employed workers and sole traders should be auto-enrolled into associated pension plans when they undertake contracts with employers.
While this legislation would not apply to entrepreneurs and business owners, it does raise questions about these individuals can effectively build wealth for the future. We will explore this further in the post, while asking what options are available to them?
A Look at Wealth Management Services and Self-Invested Pensions
It is estimated that 27% of self-employed individuals and sole traders are likely to invest in a personal pension plan, while the majority of entrepreneurs are usually too preoccupied with building their businesses to save for their own futures. This is an important consideration, however, as it is important to safeguard your personal future in the event that your business fails as otherwise you are putting your financial well-being at significant risk.
So how exactly can entrepreneurs take the practical step of looking for viable wealth management vehicles? Their first port of call should be to seek out expert guidance and assistance, with firms such as WHIreland well-placed to provide this. This type of firm is particularly helpful in the current (and not to mention volatile) economic climate, as it offers bespoke discretionary management services along with specialised solutions including IHT and EIS tax-efficient portfolios.
Wealth management services of this ilk are also capable of helping established entrepreneurs who have built a high net worth, primarily by providing them with access to private and government bonds in the UK. These can create a secure store of wealth for your funds, while enabling you to build passive income streams as your build towards your retirement. Without this, it is exceptionally difficult to build a viable pension fund, at least without committing capital that would otherwise be reinvested into your business.
The Last Word for Entrepreneurs
The same can also be said for self-invested personal pensions (SIPPS), which also provide a flexible, diverse and low-cost investment vehicle that should appeal to entrepreneurs of all descriptions.
Whether you are self-employed, a sole trader or an emerging entrepreneur, however, the most important thing is that you prioritise the management of your wealth and the accrual of potential retirement funds. Then, you must seek out professional guidance and the most relevant options, while also determining the precise level of involvement that you would like to have in managing the fund.
Get Your FREE Ebook
DINKS (Dual Income No Kids) Finance focuses on personal finance for couples. While by no means financial experts, we strive to provide readers with new, innovative ways of thinking about finance. Sign up now to get our ebook, "Making Money Tips for Couples" FREE.