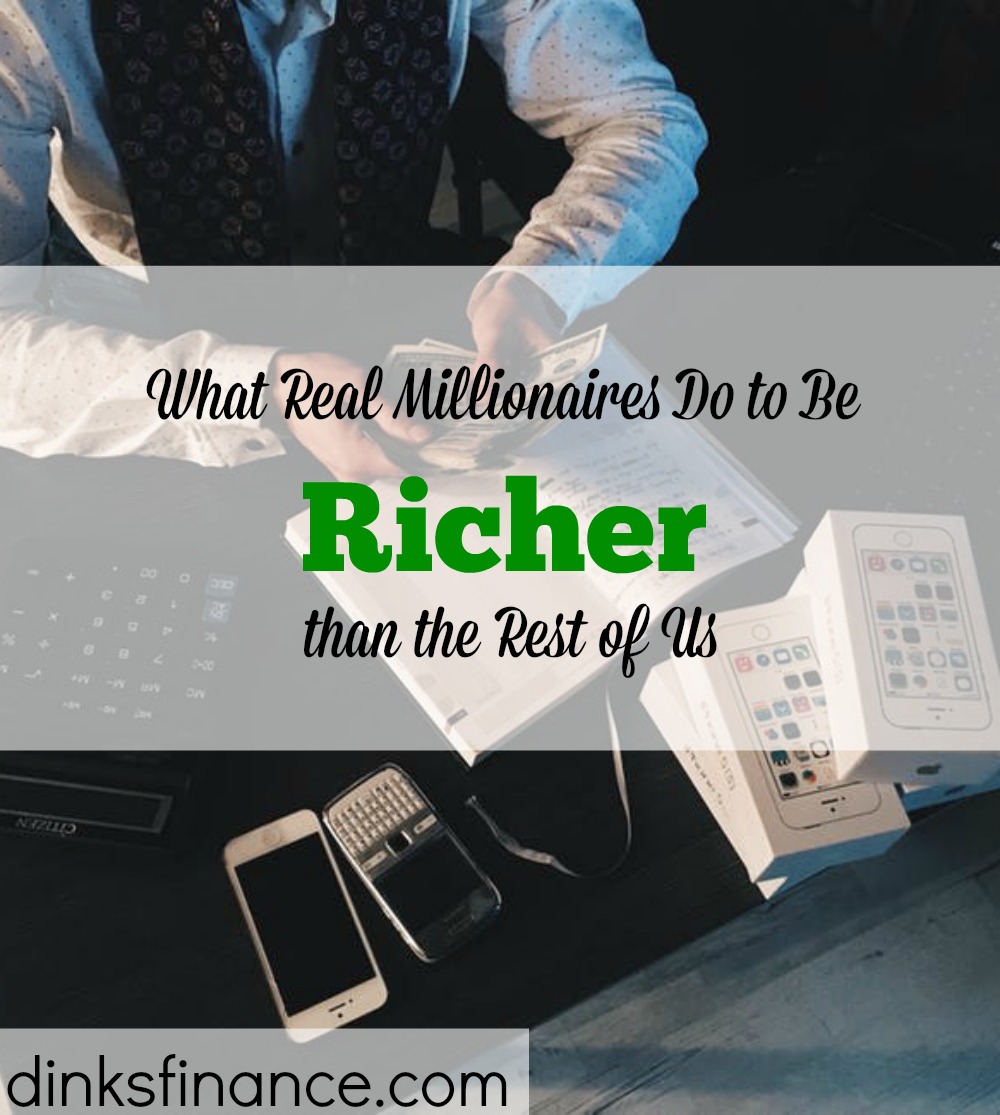 It's hard not to notice that some people seem to be better with money than others and then there a few who seem to act like a magnet for cash, so is that sheer luck or is it about what you do with your money when you have it?
Millionaires mostly try to retain their status and employ savvy tactics and habits to keep and grow their wealth, so here is a look at some of the things they do to be richer than us and keep on accumulating.
No time for a lie in
A common theme amongst many millionaires, especially those who are making their money in business and commerce, seems to be the habit of getting early and packing more things into their waking hours.
If you can get up that early, do some exercise, breakfast, and shower before the clock even hits 6.30 am, maybe that energy and enthusiasm plus the creation of a few extra hours on top of what many of us work in a typical day, gives you more time to make money.
Make time for yourself
It can be easy to go from one week to the next without doing much else other than getting your job done and fulfilling family commitments too, but a lot of millionaires make it a habit to devote some time to themselves each week.
Although it might sound a selfish attitude there is some sound reasoning behind the idea of freeing up even a small amount of time in your schedule.
A large percentage of rich people tend to devote at least thirty minutes of their day to self-education or improving themselves in some way. Taking the time to sit down and learn about a concept like infinite banking, for example, could improve your knowledge and confidence so that you know what to do with your cash when you get it.
Learning new skills can also boost your earning opportunities and staying fit and healthy can also improve your mind and body, so making time for yourself could be a key to enjoying a brighter financial future.
Follow your passion
It is surely no coincidence that a percentage of wealthy people managed to make their fortune doing something they loved and felt passionate about.
If work is a means to an end and you don't really enjoy the job you do it is hardly going to motivate you to work as hard as you can and develop your earning potential with any degree of enthusiasm.
If you can find a source of income doing something you enjoy and have a passion for, this will seemingly improve your odds of developing a successful business and making more money, presumably because you relish the thought of getting out of bed each day and getting to work.
Going it alone
You might think that the sort of wealthy entrepreneurs you read about are likely to act alone and on their own instincts, but even maverick millionaires tend to have a network of advisers and like-minded people they talk to and bounce ideas off.
A very large percentage of millionaires attribute their success and wealth to their mentor's help and they continue to network with people who share the same goals and ambitions throughout their career.
If you start to make some serious money you will want to know how to keep it and grow your wealth as well as working out how you are going to make some more. You can't do all these things on your own and you need to plug any gaps in your knowledge with self-education or by getting to know a series of people who can help you to make the most of what you have.
Luck has nothing to do with it
You could definitely make a case to argue against that point as some people seem to just fall into a money-making opportunity almost by chance.
That may be how it appears to some of us but the majority of millionaires say that they got rich through sheer determination and never giving up, rather than luck. If you never quit and persist with following your dream regardless of what barriers are put in front of you, you eventually "get lucky" and make your money.
If you can apply some of these habits and attitudes to your life it might set you on the path to joining that list of wealthy people who seem to be very good at earning, managing and growing their money.
Josh Thompson has been teaching safe investment principles for over a decade. After the 2008 crash, he decided there must be a better way. He discovered Infinite Banking and has been educating individuals on how to utilize this powerful concept ever since.
Like DINKS? Subscribe!
Subscribe to get the latest DINKS Finance content by email.