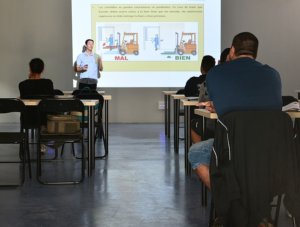 Your Human Resources department is a great asset to your business when it is used well. Historically, though, CEOs and CHROs have had a difficult relationship, which is echoed down the business at every level.
Developing a good working relationship with your Chief Human Resource Officer is the best way to rebuild the effectiveness of your whole Human Resources department, and this has many benefits. Beyond simply dealing with payroll and administering holiday requests, HR can help you communicate new initiatives throughout your company. They also make annual reviews possible, which when used well can be a valuable tool in making getting the best from your staff. Employees in a good environment are productive, so investing time in your HR team is a great way to see benefits across the business as a whole.
Uma Cresswell summarises some of the challenges for CHROs as "compensation, strategic partnerships, internal perception and title inflation".
Compensation is a tricky subject. It's only relatively recently that heads of HR have become a fixture at boardroom level, and this means that compensation can vary widely. It's worth using the services of a consultant to find an appropriate pay grade for the head of your HR: they are the person you would normally turn to for advice like this, so it makes sense to avoid conflicts of interest by bringing in an external authority.
Strategic partnerships and internal perception are issues you can tackle together. Bringing your CHRO into high level meetings and consulting them on important decisions will have multiple benefits. You will begin to build trust in each other, and find a new working relationship where you can both contribute expertise to reach a decision. This exhibition of faith will help other Executives see HR as a useful resource to be partnered with, and this should have a trickle down effect throughout the company.
Title inflation is to be looked at carefully. Sometimes job titles are bestowed in lieu of more direct means of compensation. At one point Goldman Sachs reportedly had 12,000 VPs out of 34,000 employees. To avoid undermining the authority of a CHRO, be economical with Executive titles.
Finally, if you need a complete renovation in your office culture, it's worth consulting a firm like Savannah Interim, and bring in an expert to overhaul your company, and lay the foundations for a new relationship before they move on.
Get Your FREE Ebook
DINKS (Dual Income No Kids) Finance focuses on personal finance for couples. While by no means financial experts, we strive to provide readers with new, innovative ways of thinking about finance. Sign up now to get our ebook, "Making Money Tips for Couples" FREE.