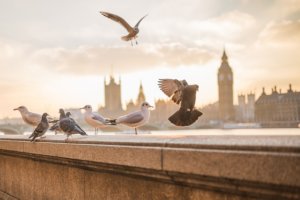 Recently, there has been an influx of foreign investors into the UK property market, particularly the London boroughs. While this has the potential to boost the overall performance of the real estate sector, an uncontrolled purchase from foreign buyers could also make the market too hot to bear. But why the growing interest from international buyers?
Few months ago, the commercial property industry held its annual meeting in Mipim, France, a move which drew criticism from the general public. The main reason for situating the venue abroad was to attract foreign investors due to the poor funding from the public sector. A record number of 960 UK cities and companies were represented, making it a 24% increase since 2016.
Such conferences contribute to the interest of foreign property buyers, but that's not the only reason. London is attracting more investors because;
The standardised business environment
According to James Guilliford, one of the founders of Savills, a real estate agency based in London, the UK is an attractive place for investment due to its straightforward legal system and standardised market. Standardisation ensures that property transactions are conducted fairly and transparently for the benefit of both buyer and seller. It also facilitates trade, provides a framework for successful economies and increases consumer protection and confidence.
The devaluation of the Sterling
Since the result of the EU referendum last June, the UK economy has been generally unstable. The value of the Sterling has been hit severely, leading to a general uncertainty from local buyers. However, many foreign investors have taken advantage of the situation to increase the number of property they own, especially in London's coveted boroughs. New buy-to-let tax changes have been effected in a bid to manage rental income and other property market issues.
London is a choice location
As mentioned previously, London has many desirable properties that foreign investors find lucrative. Being one of Europe's well-performing cities in terms of commerce and other economic factors, London serves as a great opportunity for investors seeking good returns on their investment. However, as prices of London properties continue to increase, investors may be force to go further afield for more investment opportunities. Popular alternatives include Portsmouth and Bracknell.
The purchasing power of average Londoners
The average salary of the typical Londoner is £48,023 which is almost twice the median salary of the average UK resident. This makes it an attractive location for businesses such as shopping malls, banks, property and other establishments. Last year, following the Brexit vote, many Chinese investors were confident in acquiring major property in inner London.
Other country nationals have also indicated commercial interest in London. Last year, one of the biggest property deals completed was the acquisition of Green Park, a massive office park not far from Reading, by Singapore investor Mapletree.  The owners, Canadian investors Oxford properties had also recently sold its stake in The Cheesegrater tower, London for £1.15 billon.
The London property market is still a hotspot for many property investors, and following the wake of Brexit, there are indications that there will be more foreign investors in the future.
Get Your FREE Ebook
DINKS (Dual Income No Kids) Finance focuses on personal finance for couples. While by no means financial experts, we strive to provide readers with new, innovative ways of thinking about finance. Sign up now to get our ebook, "Making Money Tips for Couples" FREE.