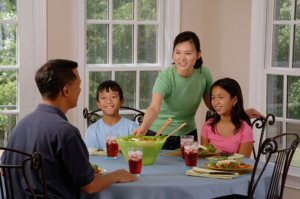 Your home is your castle, a sanctuary where everything is comfortable and secure—at least, that's how it's supposed to be. You've done everything in your power to make it the haven you've always dreamed of having. This means you've installed working fire alarms and carbon monoxide detectors, child-proofed every room in your home and even put all cords and wires out of reach.
However, that doesn't mean that there aren't still liabilities that you don't know about lurking just under your radar. Let's take a closer look at some of the potential hazards that may be harmful to your family.
Furniture
As a parent, you quickly learn that kids are going to climb on your furniture—because the ground is lava! While nine times out of ten this is just kids being kids and harmless, there are some freak accidents that have been known to occur. For example, in 2016 IKEA paid $50 million in lawsuits to families who lost children in tip-over accidents. In most cases, the parent left the child alone in their room for a short period of time, only to find the child later crushed by a dresser.
While these instances are extremely rare and doubly horrific, it does highlight the danger that seemingly innocuous furnishings represent.
Laundry Pods
As we move into the future, companies are providing us with conveniences that make our lives easier. While there isn't much you can do to speed up the process of washing your clothes, companies have created the single-use laundry pods. Lightweight packets filled with a pre-measured amount of laundry detergent that can be simply tossed into the wash with the rest of your clothes. However, the colorful packets are small, squishy and may appear to be tasty to young children with a curious mind.
If ingested, these pods can be poisonous and cause severe abdominal pain, vomiting and difficulty breathing. The Children's Health & Safety Association recommends keeping laundry pods on a high shelf where children can't reach them.
Dryers
You already know that you're supposed to clean out the lint trap every time you use the dryer, but that doesn't always happen, does it? It's harmless to forget once or twice between loads of laundry, however, if allowed to build up, it can present a very serious fire hazard. Be sure to clear the lint trap every time you dry your clothes to prevent any possible buildup of lint. Consider replacing the plastic or foil duct hoses with a ripple-less metal duct, which are much less likely to accumulate lint and more suited for containing a fire should one start.
Minimizing any fire hazards in your home is a great way to keep your homeowners insurance premiums low and affordable. Many online platforms like CoverHound offer free homeowners insurance quotes which you can use to compare your quotes pre- and post-fire-risk addressment to see how much money you're saving.
Windows
With the summer months just around the corner, it's a good idea to save some money on cooling costs by opening up a couple windows and letting the breeze sweep through. Although, if you have small children, you'll need to rely on more than just your screens to keep them from falling through. Make sure to move any furniture like chairs or cribs away from windows to prevent kids from climbing up onto the sills. You can also purchase child-proof window guards from your local hardware store and allow you to have the window open safely around young children.
Keeping your home and family safe is your number one priority, so make sure you're aware of all potential hazards to their health.
Get Your FREE Ebook
DINKS (Dual Income No Kids) Finance focuses on personal finance for couples. While by no means financial experts, we strive to provide readers with new, innovative ways of thinking about finance. Sign up now to get our ebook, "Making Money Tips for Couples" FREE.