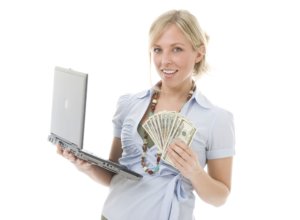 Sometimes an unexpected expense appears whether it is a big bill, a repair in your home or a purchase. It happens to most of us at some point in our lives and it can be very stressful especially if you don't have savings or excess cash to bail you out. Here's a few things you can do to get some cash together quickly:
Sell unwanted items
The average home contains around £4000 worth of items that are unwanted, unused and cluttering it up. Think of how much cash you could make if you had a massive clear-out and sold some of your unwanted things. You don't have to stand on the street corner with a table demanding that passers-by buy your wares. You can list them on ebay, Gumtree or one of the local selling apps. Have you got a spare TV? Some pre loved clothes that no longer fit? Or maybe you have some ornaments that you have boxed up and put in the loft?Have a root round and see what you can find. You might be surprised how much money you can make. Alternatively you could call a few second hand shops and see if they are interested.
Pawn your jewellery or expensive electrical items
Gold has gone up in value in recent years so if you have a jewellery box filled with rings, necklaces and bracelets that you rarely wear then why not pawn them? You can always get them back when you have some more cash. If they are no use to you, you could even sell them in a similar way. Thanks to second hand electrical shops with pawn brokers attached, it is now possible to pawn your electricals as well as your jewellery. So if you have an expensive smart phone, console or other transportable electrical device it might be worth popping in and seeing how much they will give you. You usually have a few months to get it back but when pawning your goods do keep an eye on the date it needs to be out or you could lose it.
Do odd jobs for neighbours in return for cash
Another good way to get some money quickly is to offer to do odd jobs for your neighbours in return for cash. You could mow their lawns, paint a room, help them clean, walk their dogs or even go shopping for them. Some people don't have much time on their hands and will be grateful for the extra help. Make sure you agree a price in advance though to avoid any embarrassment.
Get a loan
If you none of these things work or you need a bit more than they can offer then it might be time to get a loan. If you have a relative or friend who can help you out then ask them. However, if they want to help you but don't have the spare funds, you could ask them to help you get a guarantor loan. Buddy Loans allow you to borrow some cash but instead of them having to wait for you to repay it, they simply guarantee that you will pay it back by agreeing to pay it if you don't. You can even pay them off in instalments too.
Get Your FREE Ebook
DINKS (Dual Income No Kids) Finance focuses on personal finance for couples. While by no means financial experts, we strive to provide readers with new, innovative ways of thinking about finance. Sign up now to get our ebook, "Making Money Tips for Couples" FREE.